Management Development Academy
Speakers
Harold Cavallaro
Principal/Owner, CavCo Management Partners

Harold Cavallaro is the founder and principal of CavCo Management Partners, where he provides leadership for his team of business consultants to ensure the delivery of solutions that leverage advanced manufacturing performance improvement concepts and methodologies, such as Lean Manufacturing, Synchronous Management and Six Sigma.
His experience covers a broad cross-section of industries including automotive, agricultural equipment, aerospace and defense, electronics, industrial and consumer tools and equipment, and textiles. He has over 35 years of experience in manufacturing, including mechanical design, materials and supply chain management, strategic planning and business models, and systems design.
Prior to starting CavCo, Cavallaro was the vice president of strategic services for MAPICS Professional Services, where he was responsible for managing and growing their management consulting practice. This included responsibility for implementation, training, education and certification in the application of MAPICS Supply Chain Management, Thru-Put APS and Lean Manufacturing solutions.
Prior to joining MAPICS, Cavallaro was a Director, Management Consulting Services, at PricewaterhouseCoopers LLP, where he specialized in the application of Supply Chain Management improvement strategies and techniques. These performance improvement approaches included Synchronous Management, Lean Manufacturing, Balanced Scorecard Measurements and Business Process Redesign.
Cavallaro received his education from Norwalk State Technical College, the University of Bridgeport and Charter Oak State College in Mechanical and Manufacturing Engineering.
He is also the co-author of these books – Regaining Competitiveness – Putting The Goal to Work, Theory H.O.W. – How Organizations Could Work and Theory H.O.W. TO Workbook.
---
Forrest Large
Program Navigator, New North Center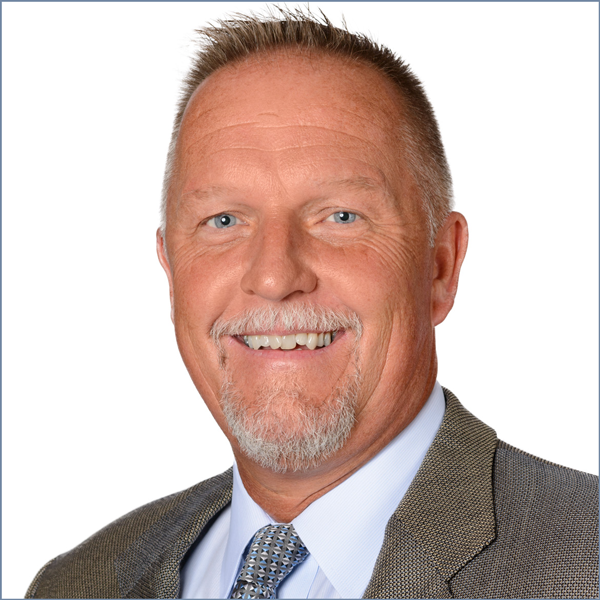 Forrest Large is an enthusiastic training and development professional with over 25 years of experience in the business of learning. He has held global leadership positions within Fortune 100 organizations, as well as establishing his own team and leadership development consulting firm. His areas of expertise include Curriculum Design, Adult Learning Theory, Team Facilitation and Leadership Development. With a background in operations and manufacturing, Forrest utilizes a style focused on relationship building, action learning, measureable results, and bottom line impact.
Forrest received his undergraduate degree from Eastern Washington University, and a Masters Degree in Management from Aquinas College. He is a member of ASTD, AMA, ISPI, and an Achieve Global certified trainer. He has conducted training sessions throughout the world and for numerous organizations, including Kid's Hope USA, Adoption Associates,
The Holland Chamber of Commerce, and the U.S. House of Representatives.
Forrest resides in Hudsonville, MI with his wife, Jennifer, and five children, ranging in ages from twenty-six to eight years old.
---
Kit Welchlin
President, Welchlin Communication Strategies

A born public speaker and trainer, Kit Welchlin began public speaking at the age of 9 in 4-H. By 16, he was organizing and facilitating presentations on leadership, citizenship, community service and motivation for the 4-H and Future Farmers of America.
Kit Welchlin purchased his first manufacturing company at age 21, and by 26 was CEO and Chairman of the Board of three manufacturing companies in three states. He's been an instructor with the Minnesota State Colleges and Universities, where he has been repeatedly nominated Outstanding Faculty. Kit was a full-time faculty member at Mankato State University where he received the Teaching Excellence Award and he also taught 10 years at Metropolitan State University where he was recognized as an outstanding faculty member. Kit is also a Professional Member of the National Speakers Association.
Kit has a B.S. Degree in Speech Communication, Business Administration and Political Science. He earned an M.A. Degree in Speech Communication and Business Administration.
Often described as "high energy" and "entertaining," Kit Welchlin weaves his special blend of practical business communication strategies with his sense of humor that enhances the listeners' personal and professional lives.
Because Kit's goal is for each presentation to feel like a personal experience for the audience, he often customizes his content, sharing proven methods and techniques that are truly relevant. This approach has helped him earn the respect and appreciation of audiences for 20 years across a wide variety of organizations.

---
Robert Wolford
Attorney at Law, Miller, Johnson, Snell & Cummiskey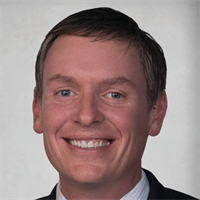 Robert D. Wolford is Vice Chair of Miller Johnson's Business Section (more than 25 attorneys). He is the chair of the firm's Automotive Practice Group and a member of the Creditors' Rights/Bankruptcy Practice Group. Mr. Wolford has been practicing law since 2001. He received his law degree, cum laude, from Wayne State University and received his undergraduate degree from the University of Michigan. Mr. Wolford was named an "Up and Coming Lawyer" by Michigan Lawyers Weekly in 2009. He is listed in the Best Lawyers in America® for Bankruptcy and Creditor-Debtor Rights. Also in 2009, he was selected for inclusion in Super Lawyers–Rising Stars for bankruptcy & creditor/debtor rights. He is a Founding Member and Immediate Past President of the Turnaround Management Association West Michigan Chapter. He serves on the boards or as legal counsel for several community organizations.
---
---