CFO Leadership Roundtable 2021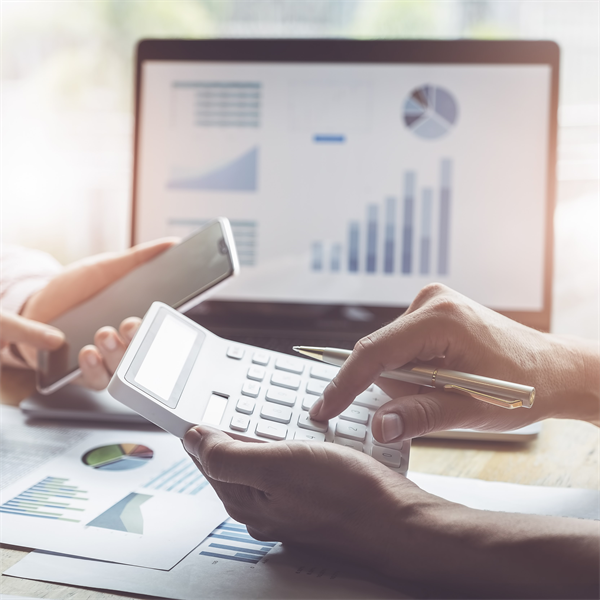 Tuesday, August 24, 2021 - Wednesday, August 25, 2021
Cleveland, OH
Hear important presentations to assist you in handling the finances of your company and network with industry peers at the CFO Leadership Roundtable in Cleveland, OH, on August 24-25.
This roundtable aims to help CFOs and other top executives in the metalforming industry remain competitive in the face of growing challenges and demands.
AGENDA
Tuesday, August 24, 2021
5:30 p.m. Dinner: Backyard BBQ and golf at Topgolf!
5820 Rockside Woods Blvd N, Independence, OH 44131
Directions to Topgolf
Wednesday, August 25, 2021
8:00 a.m. Breakfast
8:30 a.m. Introduction and Agenda Setting
9:00 a.m. Federal Taxes and Supply Chain Uncertainty: An Update from Washington - Omar Nashashibi, The Franklin Partnership
President Biden has promised to move a massive infrastructure bill that many believe will include tax increases to pay for the new spending. PMA's lobbyist in Washington, D.C., Omar S. Nashashibi with The Franklin Partnership, will provide his insights into what metalworking manufacturing CFOs can expect from Congress, which rates may increase, what credits and deductions are on the chopping block, and whether new tax policies will incentivize manufacturing in America or place an additional burden on U.S. employers. This session also will cover the Biden administration's approach to tariffs on imports, disruptions in the supply chains, and how Washington is approaching trade policy.
*Presented Virtually
9:45 a.m. Key Employee Benefits Changes & Challenges: Preparing Your Strategy for the Future - Steve Baltas and Madeleine Rich, Oswald Companies
Between a global pandemic and an administration change, employers face no shortage of policy and compliance issues to consider when making decisions about their benefits strategy. Advisors from Oswald Companies will provide insight into the array of recent and potential changes from Congress and how to prepare for the impact these changes have on your benefits program. The session also will cover critical actions CFOs should be taking to help shape the future of their organizations' health plan in a way that ensures financial sustainability along with employee satisfaction.
10:15 a.m. Break
10:30 a.m. Hot-Button Topic Discussion
12:15 p.m. Lunch
1:00 p.m. Hot-Button Topic Discussion Continued
2:30 p.m. Break
3:00 p.m. Financial Performance and Trends of the Metalforming Industry - Laurie Harbour, Harbour Results Inc.
The Q1 PMA Metalforming Insights study focused on PMA membership financial performance. During this session, Laurie Harbour will share insights from the study including the new trend suggesting that manufacturers are having a harder time making a profit. Everyone can agree that 2020 was difficult due to the pandemic, but the reality is that challenges for the industry started two years earlier. Learn more about how metalformers are managing their finances, investment forecasts and how the industry stacks up against other manufacturers.
3:45 p.m. Closing Remarks/Adjourn

SPEAKERS
Steve Baltas, Group Benefits, Oswald Companies

Steve Baltas is an experienced insurance sales leader holding the responsibility of leading his team and driving organic growth to Oswald Companies' AGEM & Middle Market Practices. His driven, focused approach to creating innovative solutions with sustainable, multi-year planning helps Oswald clients gain control of their company healthcare costs without sacrificing choices for their employees. With proficiencies in budgeting, business planning, coaching, and employee benefits design, Steve identifies and integrates solutions to aid employers in quantifying outcomes and return on investment while minimizing risk.
Steve is a graduate of Baldwin Wallace University with a Bachelor of Science in Business Administration and Finance. He holds an insurance designation of Registered Employee Benefits Consultant (REBC) and has been a licensed Life and Health agent in the State of Ohio since 1991. Steve also serves on the Board of Trustees for Benedictine High School and Broker Advisory Councils of Guardian Life Insurance Company and Anthem BCBS.
Laurie Harbour, President & CEO, Harbour Results Inc.

Laurie Harbour is president and CEO of Harbour Results Inc., a trusted advisor to the North American manufacturing industry. She utilizes her experience and data to monitor, research and analyze the manufacturing value stream identifying strengths and weaknesses, gaps and risks, and business and operational opportunities to help the industry transform to be more successful in the global marketplace. Prior to joining Harbour Results, Laurie founded Harbour-Felax Group and was vice president and company officer at Harbour Consulting. She was responsible for development and management of The Harbour Report, the landmark study of labor efficiency for automotive OEMs. Laurie earned a BA from the University of Michigan-Dearborn in Operations Management and Human Resources. Also, in 2020, Laurie was named to the inaugural class of the Women In Manufacturing Hall of Fame.
Omar Nashashibi, Partner, The Franklin Partnership, LLC

Omar Nashashibi is a founding partner of The Franklin Partnership, LLC, the bipartisan Washington, D.C.-based government relations firm that represents PMA's interests before Congress and the Administration.
Omar has more than 20 years of experience working with policymakers, politicians and the media. Prior to The Franklin Partnership, Omar worked for the Office of Management and Budget. Earlier in his career, he served as a research assistant at the Institute for Public Accuracy, promoting policy to the media. In 1995, he began his career in Washington, D.C. covering congressional and agency hearings for a nationwide nonprofit publication.
Madeleine Rich, Risk Management Strategist, Oswald Companies

Madeleine Rich joined the Oswald team in 2019 and brings experience across a range of functions and diverse industry segments. With her passion for learning and problem solving, Madeleine works to help companies reduce their total cost of risk and protect assets through the vast resources Oswald Companies provides. She is a graduate of Grand Valley State University with a Bachelor of Business Administration in Marketing.
ROUNDTABLE LOCATION AND HOTEL ACCOMMODATIONS
Holiday Inn Cleveland South
6001 Rockside Rd,
Independence, OH 44131
Room Rate: $99 per night plus applicable taxes
REGISTRATION INFORMATION
Register by Tuesday, August 10, 2021 to save!
PMA member: $375
Nonmember: $575
After Tuesday, August 10, 2021
PMA member: $425
Nonmember: $625
Questions? Contact Marianne Sichi at 216-901-8800 ext. 150.
Review PMA's COVID-19 safety information.
NOTICE:
In order to avoid a known bug found with the Chrome browser, please use the latest version of Microsoft Edge or FireFox when registering.
If you are not attending, but need to register others.