Chicago District: 2020 Suppliers Night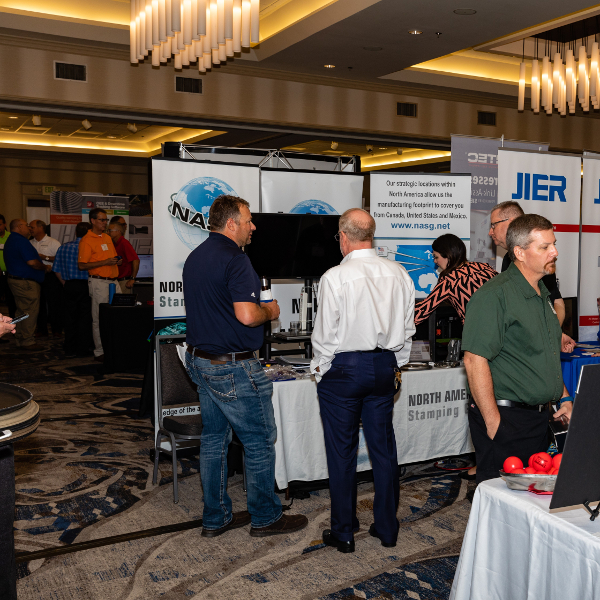 Thursday, October 22, 2020
Addison, IL
EVENT DETAILS - POSTPONED
As a result of the large number of registered attendees and state social distancing recommendations, the PMA Chicago District has made the decision to postpone the Suppliers Night, which was scheduled to be held on October 22. The new Supplier Night date will be Thursday, March 18, 2021.
---
The PMA Chicago District is excited to host its second annual Suppliers Night. Please join us for this fun event that is designed to conveniently bring together industry suppliers and manufacturers, and to assist in business growth and the expansion of the markets they serve. Exhibitors, use this opportunity to display what new technology your company has to offer the metalworking community! Attendees, see what is new in the industry and talk with multiple suppliers about your needs.
Who will attend?
• Shop foremen
• Manufacturing, industrial and quality engineers
• Plant managers
• Purchasing
• Sales
• Inspection personnel
• Business owners and managers
Complimentary hors d'oeuvres will be served and we will have prizes raffled off throughout the evening!
TIME
4:30 – 7:30 p.m.
LOCATION
Venuti's Banquet Hall
2251 W. Lake St
Addison, IL 60101
630-376-1500
SPONSORSHIP INFORMATION
Platinum: $3,000.00 – Includes a double wide table with Electric. Choice of table location. Recognized at the main event sponsor with sponsorship signage.
Gold: $2,000.00 – Includes a doublewide table with Electric and sponsorship signage SOLD
Silver: $1,000.00 – Includes single table with electric and sponsorship signage SOLD
Food: $750 – Includes signage SOLD
Beverage: $1,500 – Includes signage SOLD
Raffle: (tickets available for purchase at check in and throughout the evening)
$200.00 prize value – drawing at 5:15pm (Gibson's Gift Card) SOLD
$300.00 prize value – drawing at 6:00 pm (Hotels.com Gift Card) SOLD
$400.00 prize value – drawing at 6:45 pm (Visa Gift Card) SOLD
REGISTRATION INFORMATION
Attendees
There is no charge to attend. Attendees can register online or print off and bring ticket to attend.
Exhibitors – Only 104 total tables available
6' skirted table with electric - SOLD OUT
Member $400
Nonmember $450
Only 20 tables with electric available…first come, first serve!
6' skirted table without electric -
Member $350
Nonmember $400
For more information, please contact Laura Profita. To purchase exhibit tables over the phone, please contact Joe Zgrabik at 216-901-8800 ext. 144.

NOTICE:
In order to avoid a known bug found with the Chrome browser, please use the latest version of Microsoft Edge or FireFox when registering.
If you are not attending, but need to register others.