Make the USMCA Work for You!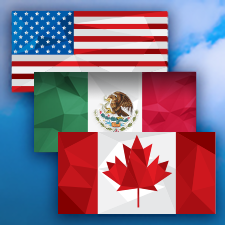 Wednesday, February 24, 2021
Webinar
You work to make goods that sustain the American and global economy. Make the revised North American Free Trade Agreement, USMCA, work for you. Join PMA for this webinar on February 24 from 1:00-3:00 p.m. ET, to learn how the USMCA Rules of Origin can be applied so that your products qualify for USMCA benefits by leveraging manufacturing processes and cost-accounting procedures that your company already use. Get answers to your questions about the USMCA and the USMCA certification process, including "What the heck is accumulation?" and more.
Speaker:
Paul Vandevert has been practicing international trade law for more than 30 years. After 23+ years as in-house trade counsel at General Motors and Ford Motor Company, Paul founded Vandevert Trade Law PLC, a law firm dedicated to delivering international trade legal solutions to manufacturers of all types and sizes with a focus on the global automotive industry. Paul advises and supports clients on all aspects of complying with the import and export laws and regulations as well as enabling them to capture the benefits of free trade agreements.
Registration:
PMA member: $25
Nonmember: $49
During the registration process, you will be asked a few short questions that will help our speaker in providing the most beneficial information to participants.
Questions? Contact Nichol Lopriore.