Precision Metalforming Association (PMA) membership offers access to quarterly economic trend reports from ITR Economics, which provide economic intelligence to reduce risk and drive practical and profitable business decisions. The ITR reports deliver critical information to make informed business decisions.
Executive Brief
July 2021 Forecast Report
Sample
Econ Trends Report
The quarterly reports cover:
A comprehensive overview of the economy
An in-depth look at the following key industry sectors*
Metalforming and Forging
Automotive
Heavy Truck
*PMA will assess adding other industry sectors based on member interest.
"ITR is a fantastic resource. I've been a customer for a long time and really value their industry-specific outlook. Adding this resource as a PMA membership benefit is a great move!"
– Steve Peplin, CEO, Talan Products Inc. | Member Since 1994
In addition to the free quarterly reports, PMA members can take advantage of 10-percent off the following ITR Economics subscription services:
ITR Insider: receive the most accurate economic data to mitigate business risk and support profitable decision making
Trends Report: identify markets of opportunity or risk found within the four comprehensive reports included in the subscription
DataCast: increase your ROI in your growth plans – identify markets of opportunity or risk
To take advantage of the 10-percent discount on these subscription services,
contact Cindy Minn at 216-901-8800 ext. 146.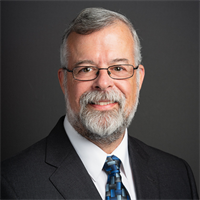 "PMA and ITR are working together to give PMA members the economic foresight they need
in an effective and easy-to-use format."
– Alan Beaulieu, President, ITR Economics
Watch the recent ITR Econ Trends webinar, "Guidance in an Uncertain Economy"
---
About ITR Economics

Founded in 1948, ITR Economics is the oldest privately held, continuously operating economic research and consulting firm in the United States. With a long-term accuracy rating of 94.7%, ITR Economics has forecast major economic events such as the Great Recession of 2008 years in advance. ITR provides reliable industry and company forecasts tailored to clients' needs and offers economic webinars, subscription periodicals, consultative reports, and data-collection services.
Questions about the ITR Economic Trends reports?
Contact Cindy Minn, membership and industry data manager, at 216-901-8800 ext. 146.