Metal Stamping and Tool & Die Conference
Speakers
Robert Anderson
Technical Services Manager, Tower Metalworking Fluids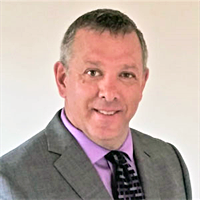 Bob Anderson is a technical services manager with Tower Metalworking Fluids. He has worked in the metalworking industry for more than 30 years as a tool and die maker, tooling designer, and in engineering and management. His expertise has helped companies realize process improvements, cost reductions, improved profitability, reduced environmental impact and increased product quality.
---
Kyle Billin
Key Market Specialist, Unist, Inc.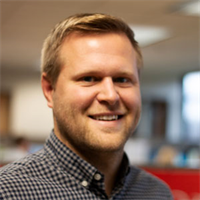 Kyle Billin is the key market specialist at Unist, Inc., particularly focused in the metal forming markets. He has managed various markets and territories across the United States, Canada and Mexico. His current focus is working with metal stamping and rollforming customers across North America to help meet their lubricant-application needs and recommend solutions that reduce manufacturing costs while increasing productivity.
---
Eren Billur
Technical Manager, Billur Metal Form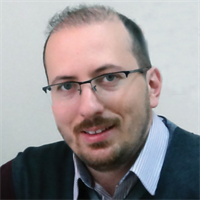 After studying at Baskent University and Virginia Commonwealth University, Eren Billur graduated and received his Ph.D. in Mechanical Engineering from The Ohio State University in 2013. As a successful researcher at the Center for Precision Forming, he was responsible for the coordination of sheet forming research. His focus is set on comprehensive topics such as material characterization, sheet metal forming processes and finite element simulations. Eren worked as an Assistant Professor of Automotive Engineering at Atilim University, between 2014 and 2018. He is now technical manager of Billur Makine and Billur Metal Form companies, both located in Ankara, Turkey. He has authored/co-authored more than 20 scientific papers (including proceedings) and contributed to four books, including "Hot Stamping of Ultra High Strength Steels," published in late 2018.

---
Paul Bosler
Product Manager Auto OEM Forming & Steel Mills, FUCHS Lubricants Co.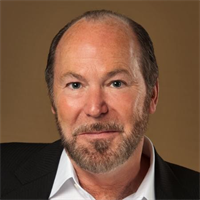 Paul Bosler is the U.S. product manager for OEM metal forming lubricants and mill-applied corrosion preventives for Fuchs Lubricants Co. As product manager for these technologies, he provides business strategy and technical support for lubricants used in forming OEM automotive parts—and corrosion preventives used by steel and aluminum mills. He has worked with Fuchs for 12 years and also managed lubricants used in the general stamping industry. Previously he was CEO and president of MS Fluid Technologies, a specialty chemical company headquartered in Indianapolis, where he developed and managed the company's technical, sales and financial groups and served as the company's key account representative. He led MS Fluid to develop and integrate the first environmentally friendly water-based stamping lubricant to earn full automotive approval. Beginning in the early 1980s, the Eco Draw product line became the frontrunner to improve the performance and environmental impact of lubricants used by the automotive Tier Industry. The company became known as an innovator in stamping lubricants. In late 2008, Paul sold his company to Fuchs, and he and many of his staff joined the company.
Through 40 years of pioneering work in the metal forming industry, Paul has developed experiences and an industry network that help him provide holistic approaches to resolving challenges facing the metal forming industry.

---
Kevin Buckner
South Central Regional Sales Manager, KYZEN Corporation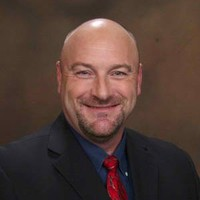 Kevin Buckner joined KYZEN in 2011, as the Western regional manager and now services the Southwest region. A 17-year veteran of the precision cleaning industry, his primary expertise was in the cleaning sector of the electronics industry, but he has since become valuable as a metals cleaning professional. Prior to joining KYZEN, Kevin was a technical expert in plastics, filtration and fluid dynamics for Harrington Industrial Plastics for more than 10 years, after which he joined Aqueous Technologies, a cleaning machine manufacturer, as its global sales manager. Kevin is actively involved in several cleaning associations in the Southwestern United States and possesses a unique understanding of mechanical and chemical interactions.
---
Neil Canter
Principal, Chemical Solutions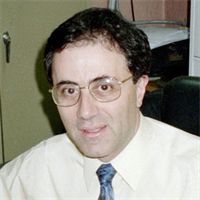 Neil Canter received his Ph.D. in Chemistry from the University of Michigan in 1983 and a bachelor's degree in Chemistry from Brown University in 1978. He has been working in the metal working-fluid industry for more than 35 years. Neil runs his own consulting company, Chemical Solutions. He specializes in commercial development, marketing, product development and regulatory support for the metal working-fluid industry. He is a member of the American Chemical Society, SAE and STLE. He currently is a contributing editor responsible for writing the monthly Tech Beat column in STLE's TLT magazine. Neil is a Certified Metalworking Fluid Specialist (CMFS) and also wrote the "Chemistry of Metalworking Fluids" chapter in the book "Metalworking Fluids Third Edition." He is a current member of the STLE MWF Ed & Training Committee and the STLE Education Committee and a past member of the STLE Board of Directors.
---
David Diaz-Infante
Servo Application Engineer, Nidec Press & Automation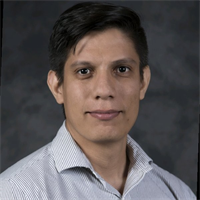 David Diaz-Infante holds a doctorate in Industrial Engineering with a focus on sheet metal forming from The Ohio State University. During his educational and professional career in the sheet metal forming arena, David has collaborated on several research and development projects for academia and the sheet metal forming industry, and has worked globally in the United States, Germany and Mexico.
---
Jeff Fredline
Sales Engineer Contract Mfg, Meco Corporation
Jeff Fredline has more than 40 years' experience in the metal stamping industry. His work in the industry includes machine repair and rebuilding, engineering and engineering management, sales management, and general company management. Jeff is a frequent trainer and speaker for the Precision Metalforming Association.

---
Laurie Harbour
President & CEO, Harbour Results Inc.
Laurie Harbour is president and CEO of Harbour Results Inc., a trusted advisor to the North American manufacturing industry. She utilizes her experience and data to monitor, research and analyze the manufacturing value stream identifying strengths and weaknesses, gaps and risks, and business and operational opportunities to help the industry transform to be more successful in the global marketplace. Prior to joining Harbour Results, Laurie founded Harbour-Felax Group and was vice president and company officer at Harbour Consulting. She was responsible for development and management of The Harbour Report, the landmark study of labor efficiency for automotive OEMs. Laurie earned a BA from the University of Michigan-Dearborn in Operations Management and Human Resources. Also, in 2020, Laurie was named to the inaugural class of the Women In Manufacturing Hall of Fame.
---
Kidambi Kannan
Engineering Manager, AutoForm Engineering USA, Inc.
Kidambi Kannan has served as technical manager with AutoForm Engineering USA for 15 years. In this role, he has been responsible for customer technical support, technical account management, training development and delivery, etc., and has developed a good understanding of evolving practices and challenges in the automotive stamping domain.
---
Hyunok Kim
Director, EWI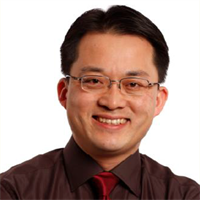 Hyunok Kim is the director of the EWI Forming Center and a thought leader in the sheet metal forming industry. His areas of expertise include cold/warm/hot sheet and bulk-forming technologies, forming equipment, tribology, simulations and formability testing/analysis. He has led numerous industry- and government-sponsored research programs of various metal forming topics. Hyunok received his M.S. at the University of Michigan and his Ph.D. at The Ohio State University (OSU) in metal forming and manufacturing. Since joining EWI in 2008, Hyunok contributed to the establishment of the EWI Forming Center in 2012. He actively networks with the metal forming industry and offers practical training courses on sheet metal forming for engineers and designers of various industries. Hyunok is an Ohio-certified Professional Engineer (PE) and is actively involved in teaching manufacturing/metal forming courses to undergraduate and graduate students as an Adjunct Professor at The OSU College of Engineering. He has authored and co-authored more than 50 technical papers and articles on topics related to manufacturing and metal forming. Hyunok is also an active member of ASM, SAE and SME.
---
Ted McClure
Technical Resources Manager, Sea-Land Chemical Co / SLC Testing Services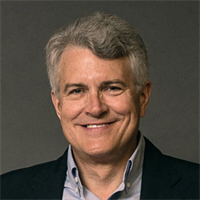 Ted McClure is technical resources manager for SLC Testing Services/Sea-Land Chemical. He has spent more than 35 years formulating, testing and servicing metal forming lubricants. Before joining SLC Testing Services, he operated TribSys LLC, a consulting and testing contractor for industrial clients, including the AutoSteel Partnership Tribology of Advanced High-Strength Steel team. He also has worked at several metal forming-lubricant companies, responsible for technology management, R&D, technical services and quality. He has authored several technical publications including Chapter 72, Metalforming Lubricants, in the Tribology Data Handbook 2nd Edition. McClure holds a CMFS certification, is the current treasurer of the North American Deep Drawing Research Group (NADDRG) and is past chairman of the Chicago Section of STLE.
---
Peter Ulintz
Technical Director, Precision Metalforming Association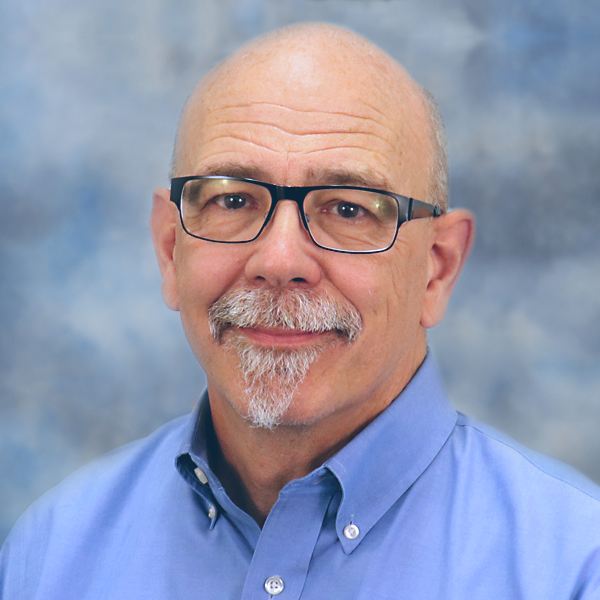 Peter Ulintz has worked in the metal stamping and tool and die industries since 1978. He worked for Anchor Manufacturing Group in Cleveland, OH, for 28 years prior to joining PMA in 2015 as technical director. His background includes tool and die making, tool engineering, process engineering, engineering management and product development. Peter speaks regularly at PMA technical seminars and conferences. He also is past-president of the North American Deep Drawing Research Group, and is a columnist for Tooling by Design in MetalForming magazine.
---
---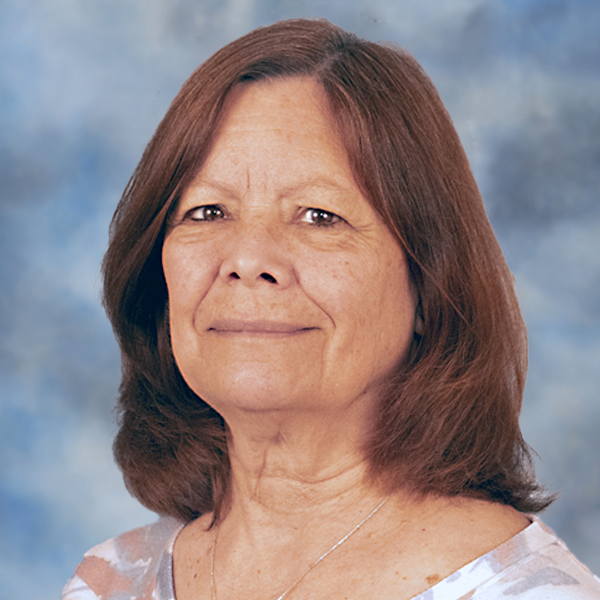 Marianne Sichi
Technical Program Manager
(216) 901-8800
Sponsorship Information