Metal Stamping and Tool & Die Conference
Speakers
Adam Argullin
Drug Recognition Expert, Adam Argullin Mallets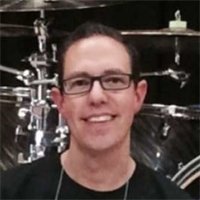 Adam began his career in law enforcement as a police officer in 2001. Once he joined the Florence Police Department, he immersed himself in narcotics investigation, working undercover with the FBI and serving with the Safe Streets Task Force. Adam also earned certification as a defensive tactics, DARE, drug recognition expert and general KLEC instructor. Now, as an officer in the Community Resource Unit, Adam is combining his fervor for law enforcement and education and his first love of music into a dynamic presentation package for schools and community groups.
---
Thomas Bell
Executive Director, Hitachi Metals America, Ltd.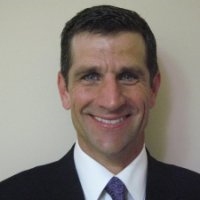 Tom has more than 20 years of experience in the tool steel industry with a focused background in blanking and forming steels. He has spoken at Great Designs in Steel and PMA conferences on the subject of tooling materials for advanced high-strength steels. Since 2014, Tom has been responsible for Specialty Steel Group of Japanese producer Hitachi Metals. He maintains a position with NADCAs Die Material committee task force and currently serves as a member of the PMA Board of Directors. Tom is a graduate of Ferris State University with an MBA from Lake Forest.
---
David Bird
Industry Manager-Metal Forming, Balluff, Inc.

Dave has more than 43 years of experience, including 23 years at Balluff, Inc., where he serves as metalforming and robotic welding business development manager. His current focus revolves around prevention of die crashes and in-die sensing in metal stamping, as well as decreasing sensor-related unplanned machine downtime in automated welding cells. Prior to joining Balluff, Dave spent 20 years in the medical industry, working with medical monitoring and vital signs monitoring sensors.
---
Shawn Day
Marketing Manager- Object Detection, Balluff, Inc.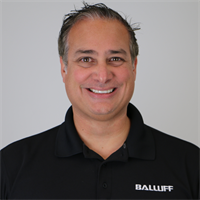 Shawn Day has more than 25 years of manufacturing automation experience, including nine years at Balluff, Inc., where he serves as a market manager specializing in object detection related to high-speed automation, welding and stamping fabrication. He emphasizes the prevention of decreasing sensor-related machine downtime and increasing productivity. Prior to joining Balluff, Shawn worked for a Tier One automotive supplier for 15 years where he gained a vast knowledge of high-speed factory automation, with a proven record of increasing machine cycle times.
---
Jim Finnerty
Product Manager, Wintriss Controls Group LLC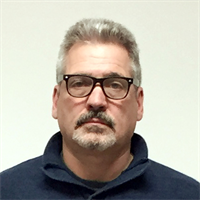 Jim has been with Wintriss Controls Group for more than 26 years and is responsible for new product development and sensor applications. He has helped metal stampers implement sensors and prevent die crashes for more than 35 years, and has published numerous articles pertinent to the metalforming industry. He also is an active member of the Precision Metalforming Association, serving on multiple committees and presenting at countless PMA technical seminars, FABTECH and conferences around the world.
---
Bill Frahm
President, 4M Partners, LLC
Bill studied business and computer science and Louisiana State University in Baton Rouge and began his career at United Energy Resources in Houston. During his career at Wayne State University, General Motors, and PTC, he managed IT development projects and Research and Development in software integration. Bill partnered with Danny Schaeffler to form 4M Partners to promote knowledge sharing and professional development between experienced professionals and new practitioners. Bill also studied Reliability Centered Maintenance at Naval Air Systems Command and participated in University of Tennessee's MARCON program.
---
Mohammad Gharbi
Mgr. Tech Sales, Die & Forming Tech., Schuler-Automation Germany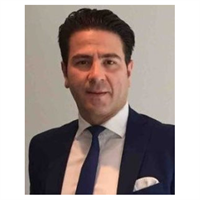 As manager of technical sales, technology and development at Schuler Die and Forming Technology group, Mo is in charge of all development activities in die and forming technology. His recent projects address higher efficiency in hot-stamping technology, die technology for producing parts with tailored properties, using additive manufacturing in die technology, and high-strength aluminum forming at elevated temperatures. Mo received a bachelor's degree in Material Science and Mechanical Engineering, and a master's degree in Computational Mechanics, Metal Forming Technologies from TU Munich. He also was a research assistant at the Institute of Metal Forming and Lightweight Constructions at TU Dortmund.
---
Brian Guild
Vice President & Communications Director, Accurapuls Canada Inc.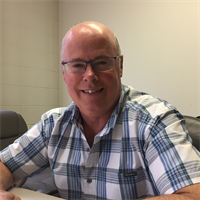 Brian has 37 years' experience in the new and used machine tool sales and service industry. The company he founded in 1989 is engaged in manufacturing across industrial sectors on all levels. BFG represents leading machine tool manufacturers from the United States, Japan, Germany, Austria, Spain, and Taiwan. Brian's understanding of manufacturing processes, materials, design engineering, electrical systems, and operating environments combine to make him a strong advocate for new and emerging manufacturing technologies.
---
Robert Gunst
President, Jacar Systems LLC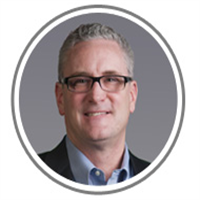 Bob has more than 32 years of experience in the sheetmetal stamping industry, specializing in progressive- and transfer-die technologies. He has developed processes for more than 20,000 different sheetmetal parts. Throughout his career, Bob has held principal roles in engineering, manufacturing, testing and marketing for several makers of sheetmetal part transfer and automation systems. He has worked with nearly every original equipment manufacturers' requirement for sheetmetal parts. Bob also worked in management at three tool and die companies, and launched two businesses for sheetmetal part transfer and automation systems.
---
Aaron Guo
President, Longterm Technology Services Inc.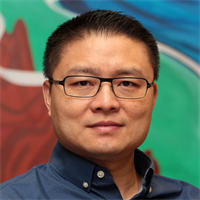 Aaron is the president of Longterm Technology Services Inc. (LTS), a Siemens Channel Sales and Software & Technology Partner and independent consulting firm with more than 20 years of Siemens NX™ (Unigraphics) experience. Originally from China, Aaron immigrated to Canada in 2000. He launched his company, which specializes in CAD/CAM/CAE solutions and training in the automotive tooling industries, including injection mold and stamping die. The company recently expanded to offer design automation processes and developed DYNMIK™ Design for Die, a user-friendly motion simulation software.
---
Susan Helper
Professor of Economics, Case Western Reserve University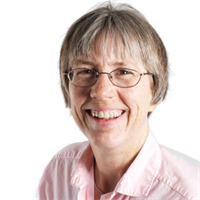 Susan is the Frank Tracy Carlton Professor of Economics at the Weatherhead School of Management at Case Western Reserve University. She was formerly chief economist at the U.S. Department of Commerce and a member of the White House Staff. She served as chair of the Economics Department, and was a visiting scholar at University of Oxford, the University of California (Berkeley), Harvard University and the Massachusetts Institute of Technology (MIT). Her research focuses on the globalization of supply chains, and on how U.S. manufacturing might be revitalized. Dr. Helper received her Ph.D. in Economics from Harvard and her B.A. from Oberlin College in Economics, Government and Spanish.
---
William Jeffery
CEO, IRMCO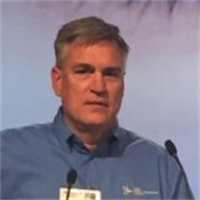 Jeff is the CEO of IRMCO, a global 103-year-old privately owned firm based just north of Chicago in Evanston, IL. Jeff worked alongside chemical engineer Arthur Dampts to develop the industry's first deep-drawing synthetic lubricant more than 30 years ago. Today, IRMCO and Jeff are dedicated to taking cost out of metal stamping operations with new technology.
---
Kevin Kalb
Business Development Specialist, JETRO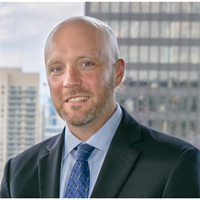 Kevin joined JETRO Chicago in December 2006. He advises and supports North American manufacturers and automotive suppliers on doing business in Japan through a variety of investment programs and services such as trade missions, business seminars and partnering programs. Kevin also has led JETRO's business-matching programs with Japanese automotive suppliers and U.S. OEMs, and previously coordinated JETRO's Monozukuri seminar series from 2007-2015. He graduated with a Master's in Public Administration from the School of Public & Environmental Affairs at Indiana University, and has a Bachelor's degree in Political Science and History from Indiana University.
---
George Keremedjiev
President, Tecknow Education Services, Inc.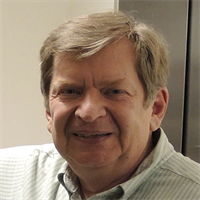 George has authored the monthly column, Electronics in Metalforming & Assembly in MetalForming magazine for more than 28 years. He specializes in domestic and global error-proofing manufacturing consultations and seminars for technical and managerial personnel, and has visited companies in 17 countries as part of his work. George has more than 30 years of personal experience in the field of error-proof manufacturing. He received an honorary PhD in Computer Science in 2009 from Montana State University in part for his consultation work on error-proof manufacturing. He has made presentations for White House and congressional staffs on the importance of manufacturing to the U.S. economy.
---
Hyunok Kim
Technical Director, Edison Welding Institute
Hyunok is the technical director of the EWI Forming Center. His technical expertise includes cold/warm/hot forming technology, sheet metalforming, forming equipment, tribology in metalforming processes, and forming test/formability analysis/process simulations. Since joining EWI in 2008, Hyunok contributed to the establishment of the EWI Forming Center in 2012 in cooperation with the Ohio State University. He led many government- and industry-sponsored research programs related to forming of automotive/aerospace structures, manufacture of fuel-cell components, and shear fracture/edge cracking in stamping advanced high-strength steel (AHSS), springback control and crash modeling of AHSS automotive structure parts. Hyunok is an Ohio-certified Professional Engineer (PE), and is actively involved in teaching manufacturing/metalforming courses to undergraduate and graduate students as an Adjunct Professor at The OSU College of Engineering. Hyunok is a member of AIST, SAE and SME. He received his M.S. at the University of Michigan and his Ph.D. at The Ohio State University in metalforming and manufacturing.
---
Todd McClanahan
Senior Applications Engineer, AutoForm Engineering USA, Inc.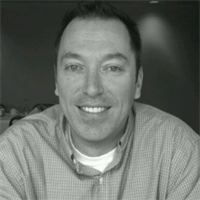 Todd is a senior application engineer with AutoForm Engineering USA, and supports users in developing good techniques to simulate the sheetmetal forming process. Prior to AutoForm, he spent more than 18 years in the automotive stamping industry with Honda Engineering, North America. During that time, his responsibilities included tooling surface design, part feasibility for manufacturing, engineering management of the formability team, and project management for high-volume stamping programs. These roles enabled him to develop an understanding of the importance of efficiency in design and manufacturing.
---
Patricia Miller
Sr. Technical Manager, Voestalpine High Performance Metals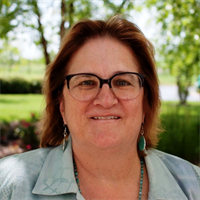 Patricia possesses more than 25 years of experience in the field of metallurgy, working within new product development and product rollouts, material specification for aerospace and tooling applications, quality control of incoming materials and general technical support. She has worked for Bohler-Uddeholm Corporation since 1993. As senior technical manager, she supports the team of business area managers and sales staff in their marketing and sales activities in the United States and Canada. Patricia graduated with B.S. and M.S. degrees in Metallurgical Engineering from the University of Illinois – Urbana/Illinois, and obtained an M.B.A. from the University of Chicago with a focus on Operations Management.
---
Thomas Pickhardt
President & Technical Director, Accurapuls Canada Inc.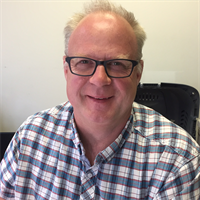 Thomas has 35 years of experience in manufacturing, tool making, design, and applications engineering, including time spent in the automotive, energy, gas compression, defense, dental, medical, mining and die-mold sectors. Upon forming Accurapuls Canada Inc., he set up a machine shop to pursue R&D opportunities and provide machine-hammer peening services and distribution of Accurapuls MHP Systems to the North American market. Thomas is a Journeyman Millwright with a Master Craftsman Certificate in Machine Building from Germany.
---
Daniel Schaeffler
President, Engineering Quality Solutions, Inc.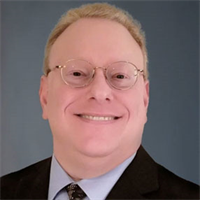 Danny Schaeffler is founder and president of Engineering Quality Solutions (EQS), a consulting firm specializing in sheetmetal formability. EQS works with global automotive and nonautomotive OEMs and their suppliers, as well as steel and aluminum producers and their service centers. Most of its work addresses material selection/optimization, tooling buyoff, field formability analyses, manufacturing-process improvement and cost savings/avoidance projects. Schaeffler authored two chapters in the "ASM Handbook, Volume 14B: Metalworking: Sheet Forming", and has been published in several industry journals. With his newly formed company, 4M Partners, which provides formability training, Schaeffler wrote and published "Sheet Metal Forming--Engineering and Business Management". Schaeffler is a member of SAE International (serving on the Steel Sheet & Strip Specifications Committee), is past president of the North American Deep Drawing Research Group, and is a columnist for The Science of Forming in MetalForming magaizne.
---
Paul Thom
Sales Manager-Hydraulic Division, Schuler Incorporated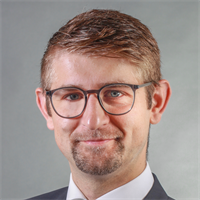 After studying industrial engineering at the University of Applied Science Kaiserslautern in 2011, Paul Thom worked for Hilti Deutschland AG as a sales representative. Afterwards, he graduated with a Master of Science in Production Management in cooperation with Daimler Trucks. Fascinated by forming technologies, he started in 2013 at Schuler Pressen GmbH as sales manager for hydraulic presses. Responsible for hot stamping lines worldwide, Paul gained a lot of knowledge about lightweight technologies. Since the beginning of 2015, he has been the sales manager for hydraulic press systems in the United States and Canada at the company's American affiliate, Schuler Incorporated.
---
---