Metal Stamping and Tool & Die Conference
Speakers
Adam Argullin
Speaker/Trainer/ Drummer, Adam Argullin Mallets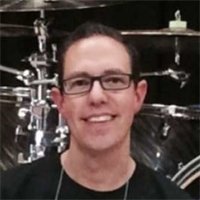 Adam Argullin began his career in law enforcement as a police officer in 2001. Once he joined the Florence, KY, Police Department, he immersed himself in narcotics investigation, working undercover with the FBI and serving with the Safe Streets Task Force. Adam also earned certification as a defensive tactics, DARE and drug recognition expert, and as a general law enforcement instructor. Now, he is combining his fervor for law-enforcement and education with his first love of music into a dynamic presentation package for schools and community groups.
---
Hunter Cestoni
Applied Engineer, Novelis Inc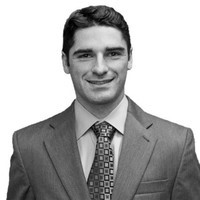 Hunter Cestoni has nearly 10 years of experience in the design capabilities, component testing and feasibility of parts/modules for increasing performance in a cost-driven environment. With a lifelong passion for motorsports, activities to improve vehicle efficiency such as lightweighting is an exciting challenge. As an applications engineer focused on formability, he works on detailed projects to help improve the manufacturing of various vehicle components from aluminum. Hunter received a bachelor's degree in Mechanical Engineering from Clemson University.
---
Corey Chamberlain
Owner / Developer, T-Sim Solutions, LLC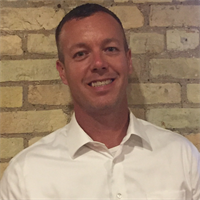 Corey Chamberlain has worked in the metal stamping industry for 29 years. His career path has taken him from sweeping floors, to CNC programming and operation, to die design, build and tryout. During the last 19 years his focus has been developing software and consulting with companies to improve their efficiency. He's responsible for the creation of the 3-D Power Catalog and Template System used throughout the industry to automate tooling design. During his career, he has worked with companies ranging from small build shops to Tier One suppliers and OEMs. As the lead developer of T-SIM Simulation Software, Corey has spent in excess of 20,000 hours researching and developing methods to increase productivity in manufacturing. Much of his time has been spent on the floor in stamping plants optimizing tri-axis, crossbar and press-to-press transfer systems. Corey is a member of the Kent Career Technical Center's advisory committee for precision machining, and has a passion for encouraging young adults to consider a career in the metal forming industry.
---
Laurent Chappuis
President, Light Metal Consultants, LLC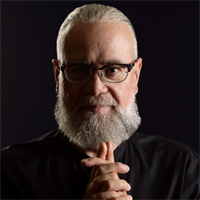 Laurent Chappuis is the president of Light Metal Consultants LLC. In 2016, he retired from 30 years at Ford Motor Co., working most of those years as an internal consultant with global responsibilities covering all aspects of aluminum autobody sheet. Laurent's experience in aluminum sheet includes stamping CAE, formability guidelines, tooling specifications, stamping-plant planning and recycling. He was active on the Aluminum Intensive Vehicle (AIV) project, and worked as the technical specialist for development on aluminum specifications for the 2015 aluminum-intensive Ford F-150 and the 2016 Ford F-350.
Laurent has been awarded seven patents and multiple technical awards, and also is an author and speaker at lightweighting events around the world. He earned an M.S. in Mechanical Engineering from École Polytechnique Fédérale de Lausanne, Switzerland, and an MS in Engineering Management from Wayne State University in Detroit, MI.
---
Robert Gunst
President, Jacar Systems LLC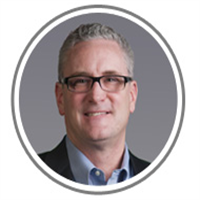 Bob Gunst has been helping the sheet metal-stamping industry make money with progressive and transfer dies for the past 36 years. He serves as a subject matter expert for in-die transfer and sheet metal processing. Bob has held principal roles in several part-transfer-automation companies and tool and die shops.
---
Laurie Harbour
President & CEO, Harbour Results Inc.
Laurie Harbour is president and CEO of Harbour Results Inc. and a trusted advisor to the North American manufacturing industry. She utilizes her experience and the company's newest tool – Harbour IQ – to monitor, research and analyze the manufacturing value stream identifying strengths and weaknesses, gaps and risks, and business and operational opportunities to help the industry transform to be more successful in the global marketplace. Prior to joining Harbour Results, Laurie founded Harbour-Felax Group and was vice president and company officer at Harbour Consulting. She was responsible for development and management of The Harbour Report, the landmark study of labor efficiency for automotive OEMs. Laurie earned a BA from the University of Michigan-Dearborn in Operations Management and Human Resources.
---
Hyunok Kim
Director, EWI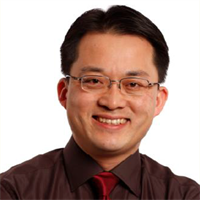 Hyunok Kim is currently the Director of the EWI Forming Center. He is a thought leader in the sheet metal forming industry. His areas of expertise include cold/warm/hot sheet and bulk-forming technologies, forming equipment, tribology, simulations, and formability testing/analysis. He has led numerous industry- and government sponsored research programs of various metal forming topics. Hyunok received his M.S. at the University of Michigan and his Ph.D. at The Ohio State University (OSU) in metal forming and manufacturing. Since joining EWI in 2008, Hyunok contributed to the establishment of the EWI Forming Center in 2012. Hyunok is actively networking with the metal forming industry and offers practical training courses on sheet metal forming for engineers and designers of various industries. Hyunok is an Ohio-certified Professional Engineer (PE) and is actively involved in teaching manufacturing/metal forming courses to undergraduate and graduate students as an Adjunct Professor at The OSU College of Engineering. He has authored and co-authored more than 50 technical papers and articles on topics related to manufacturing and metal forming. Hyunok is also active members of ASM, SAE and SME.
---
Berth Nilsson
Product Manager, Welding, Uddeholm AB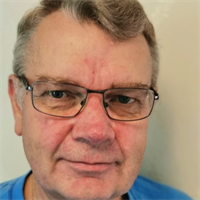 Since 2013, Berth Nilsson has been the welding product manager for Uddeholm's Research and Development Department. He has been at Uddeholm since 1979, working in melting-shop, process-development and laboratory-analysis positions, as well as customer service.
---
Mark Noakes
Senior R&D Staff, Oak Ridge National Laboratory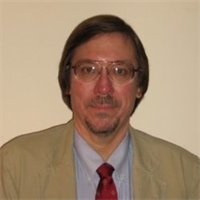 Mark Noakes, B.S./M.S./PE Electrical Engineering, Ph.D Mechanical Engineering, is a senior R&D staff member in the Manufacturing Systems Research Group at the Oak Ridge National Laboratory. He also is an Adjunct Professor, Mechanical Engineering, at the University of Tennessee at Knoxville. His areas of expertise include robotics and remote systems (force-reflecting tele-operated and tele-robotic manipulation), mechatronics, instrumentation and controls, and additive manufacturing/3D printing, and he mentors engineering students and participates in local STEM activities to encourage grade school and high school students to pursue technical careers. Past research sponsors have included the Department of Energy's Robotics Technology Development Program and Robotics Crosscutting Program (primarily decontamination and decommissioning (D&D) of contaminated nuclear facilities), DARPA (Trauma Pod remote surgery), and ONR (Bluefin manipulators). Mark also has participated in International Atomic Energy Agency/US State Department training courses in robotics and remote systems for nuclear D&D. He is a past chair of the American Nuclear Society Robotics and Remote Systems Division, and has published more than 60 conference papers, journal articles and reports.
---
Andrzej Nycz
R&D Staff, Oak Ridge National Laboratory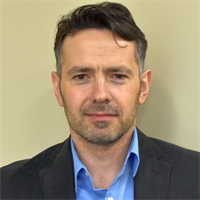 Dr. Andrzej Nycz is a member of the Manufacturing Systems Research Group at Oak Ridge National Laboratory (ORNL). Andrzej received his B.S. and M.S. degrees in Mechanical Engineering from Warsaw University of Technology in 2003. In 2002, he joined the Industrial Institute for Automation and Robotics in Warsaw as a research engineer until 2005. His areas of focus were industrial machine vision and mobile robotics. From there, Andrzej attended the University of Tennessee, Knoxville (UTK) to pursue a doctoral degree in Mechanical Engineering. He received his Ph.D in 2012. During his time at UTK, Andrzej researched machine vision, telerobotics and biorobotics. Since 2013, he has worked on developing robotic systems in 3D printing with a focus on large-scale metal printing at the Manufacturing Demonstration Facility of ORNL.
---
Jason Ryska
Chief Engineer - Global Stamping, Ford Motor Company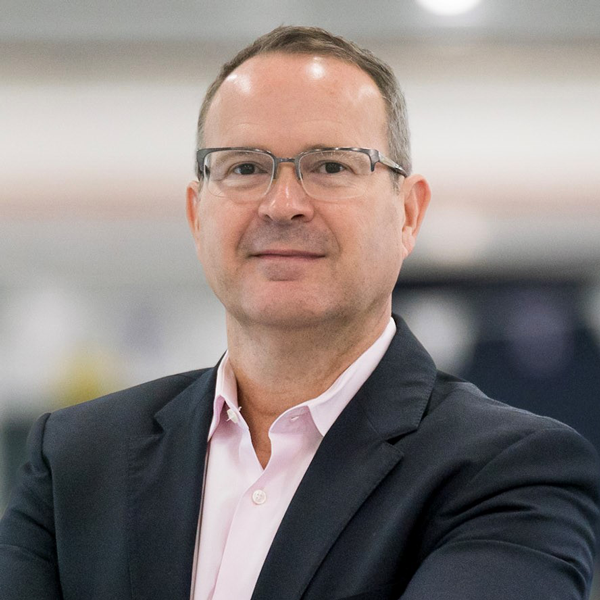 In his 25 years in automotive manufacturing, Jason Ryska has worked with multiple North American OEMs. His background includes leading tool and die construction plants, stamping production facilities and vehicle assembly plants, as well as leading global lean manufacturing initiatives across multiple manufacturing processes. In his current role, as Chief Engineer–Global Stamping for Ford Motor Company, Jason oversees all stamping strategy and engineering activities from design through to launch for all new vehicle programs, including research, die design and construction, as well as equipment and facilities. Jason's formal education includes a B.S. in Mechanical Engineering and an M.S. in Systems Engineering from Oakland University, as well as an MBA from Michigan State University.
---
Tony Schmitz
Professor, University Of Tennessee/ORNL Joint Faculty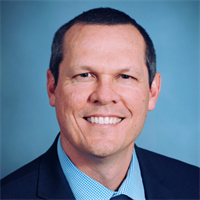 Tony Schmitz received his B.S. in Mechanical Engineering from Temple University in 1993, his M.S. in Mechanical Engineering from the University of Florida in 1996, and his Ph.D in Mechanical Engineering from the University of Florida in 1999. Tony completed a post-doctoral appointment at the National Institute of Standards and Technology (NIST) and was then employed as a Mechanical Engineer from 1999 to 2002. During this time, he also was a lecturer at Johns Hopkins University. Tony accepted an appointment in the University of Florida's Department of Mechanical and Aerospace Engineering in 2002 and joined the Mechanical Engineering and Engineering Science Department at the University of North Carolina at Charlotte in 2011. He moved to the University of Tennessee, Knoxville in 2019, where he holds a Joint Faculty appointment at Oak Ridge National Laboratory. His professional recognitions include: 2019 SME Frederick W. Taylor Research Medal, 2019 UNC Board of Governors Award for Teaching, 2018 51st Annual Bank of America Award for Teaching Excellence, 2017 NAMRI/SME David Dornfeld Manufacturing Vision Award, 2016 SME College of Fellows, and many more during prior years.
---
Mike Spodar
Senior Welding Engineer, Lincoln Electric Automation – Coldwater Machine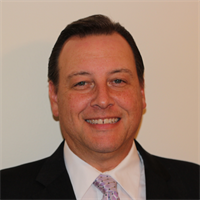 With more than 25 years of experience in materials, mechanical testing and welding, Mike Spodar has a diverse background in the aerospace, automotive and automation industries. Currently heading the solid state joining laboratory at Coldwater Machine Company, Mike guides customers in the application of rotational friction welding, refill friction stir spot welding, and other new joining processes. He received a Bachelor of Science in Welding Engineering from The Ohio State University.
---
---