New York/New Jersey District: Technology Day At Bihler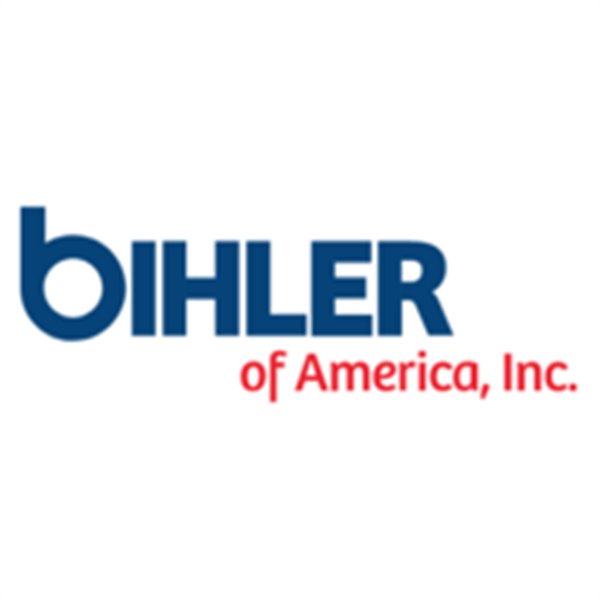 Wednesday, April 22, 2020
Alpha, NJ
EVENT DETAILS - POSTPONED
The PMA New York/New Jersey District is excited to join forces with Bihler of America for its first technology day. The technology day includes plant tours and live process presentations. We will showcase Bihler's new four-slide assembly area, servo technology, Lean ToolTechnology, and Resistence welding.
Technology partners will be on hand for demonstrations and educational seminars on the integrated process Bihler commonly uses in their automated manufacturing centers including:
• Laser Application in Manufacturing
• Servo Press Integraion
• Augmented Reality
About Bihler of America
Bihler of America was founded in 1976 in New Jersey, and was started as a distributor of Bihler manufacturing machines from Germany. In the more than 40 years since, Bihler of America has grown to be a leading provider of precision, high-speed, processes for stamping, welding and tapping of metal products, and a leading producer of multi-piece assemblies.
This event has been postponed. Please check back for the new date.
Speakers
Komatsu || Overhead Press
Komatsu America Corp. is a U.S. subsidiary of Komatsu Ltd., one of the world's leading manufacturers and suppliers of earth-moving equipment, including construction, mining and compact construction equipment. Komatsu America also serves forklift and forestry markets.
Solar Atmospheres || Metal Heating
Solar Atmospheres is one of the world's largest providers of commercial vacuum heat treating services. Through unmatched technical expertise, equipment, and quality assurance, Solar's thermal processing produces bright, scale-free parts with minimal distortion.
IPG || Laser Application in Manufacturing
The World Leader in Fiber Lasers IPG Photonics is the inventor and world's leading producer of high-power fiber lasers, which enable greater precision, higher speed processing, more flexible production methods and enhanced productivity.
Atheer || Augmented Reality
Atheer's pioneering Augmented Reality Management Platform provides the world's leading enterprises a competitive edge by markedly improving the productivity, effectiveness, accuracy and safety of their workforces, customers, and supply chains
Precision Metalforming Association || METALFORM EDU
Unleash your workforce's true potential with METALFORM EDU. This program is designed specifically for the metalforming industry and includes 37 PMA-exclusive courses and more than 550 courses in precision measurement, blueprint reading, SPC, CNC, Six Sigma, lean manufacturing, safety and more.

TIME
10:00 a.m. – 4:00 p.m.
LOCATION
Bihler of America
85 Industrial Rd
Alpha, NJ 08865
REGISTRATION INFORMATION
Attendance is free, but you need to register online. Instead of a registration fee, we're hoping you'll consider a donation to the PMA Educational Foundation. During the online registration process, you can select an amount that you would like to donate.
For more information or to register over the phone, please contact Joe Zgrabik at 216-901-8800 ext. 144.
This event has been postponed. Please check back for the new date.