Die Maintenance and Troubleshooting Seminar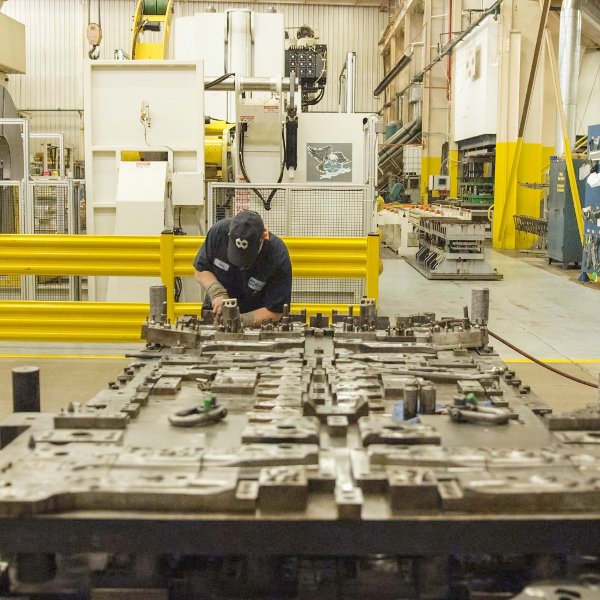 Wednesday, March 11, 2020 - Thursday, March 12, 2020
Charlotte, NC
Bring your die-maintenance problems to this two-day seminar!
Questions
Is there really a difference between die maintenance and die repair?
Can my die designs be improved to ease maintenance on the shop floor?
Is there a systematic way to select tool steels and heat treatments to improve die life?
How can I reduce cutting, punching and forming problems in my dies?
What role does the stamping press play in die-maintenance problems?
During this two-day event attendees will learn answers to these questions as they discover potential solutions and troubleshooting techniques for actual die-maintenance issues in their shops. View event flyer.
Topics include:
Types of maintenance programs and their effectiveness
Impact that press selection and press maintenance have on die-maintenance cost
Importance of proper cutting clearance, tool-steel selection and heat-treating practices to optimize die life and machine uptime
Improper die-setting practices that can damage dies and presses, and produce inconsistent part quality
Data-driven approach for solving problems in the press shop
Presenters

Jason Burton, Product Applications Manager, Moeller Precision Tool
Jason has more than 15 years' experience at Moeller Precision Tool. His industry expertise includes process engineering, engineering manager and product applications manager.
Chris Kerchkof, Sales Manager, Eureka Welding Alloys
Chris has been with Eureka Welding Alloys since April 1997 where he began as a machine operator running production in the shop. Throughout his career he also worked in sales, became sales manager and currently heads up the robotics division. Chris attended Macomb Community College where he studied metallurgy and welding.
Ed Tarney, Principal Metallurgist, ET Metallurgical LLC
Ed is an expert in materials selection and technical support, including integration of metallurgical principles into material selection, usage, sales, and marketing. He is experienced in production of specialty steels, including conventional and PM high-speed steel, tool steel, stainless steel, and related grades. Ed holds bachelors and master's degrees in metallurgy and materials science from MIT. Ed has presented on tool-steel and similar professional venues for more than 35 years.
Peter Ulintz, Technical Director, Precision Metalforming Association
Peter has worked in the metal stamping and tool and die industries since 1978. He worked for Anchor Manufacturing Group in Cleveland, OH, for 28 years prior to joining PMA in 2015 as technical director. His background includes tool and die making, tool engineering, process engineering, engineering management and product development. Peter speaks regularly at PMA technical seminars and conferences. He also is president of the North American Deep Drawing Research Group, and is a columnist for Tooling by Design in MetalForming magazine.
Agenda
Wednesday, March 11, 2020
7:30 a.m. Breakfast
8:00 a.m. Presentation
12:00 p.m. Lunch
1:00 p.m. Presentation
4:30 p.m. Adjourn
5:00 p.m. – 6:00 p.m. Reception with presenter
Thursday, March 12, 2020
7:30 a.m. Breakfast
8:00 a.m. Presentation
12:00 p.m. Lunch
1:00 p.m. Presentation
3:15 p.m. Q&A / Discussion
3:30 p.m. Adjourn
Seminar Location and Hotel Accommodations
Sheraton Charlotte Airport Hotel
3315 Scott Futrell Drive
Charlotte, NC 28208
800-325-3535
Reserve your room online or call the hotel's Reservations Center at 800-325-3535 and reference the PMA Seminar to receive the group rate of $139 per night plus applicable taxes. The cut-off date to receive the discounted group rate is February 25, 2020. Reservations made after this date are subject to availability at the hotel's prevailing rate.
The hotel is 1.5 miles from Charlotte Douglas International Airport (CLT). The hotel offers free 24-hour airport shuttle service and complimentary self-parking. Also, it is an 8-minute drive from downtown.
Registration
Register early by February 25, 2020 and save $100!
$499 PMA Members
$699 Nonmembers
After February 25, 2020
$599 PMA Members
$799 Nonmembers
For more information or questions, contact Marianne Sichi at 216-901-8800 ext. 150.