Southeast District - Pressroom Automation and Carolinas Aviation Museum Tour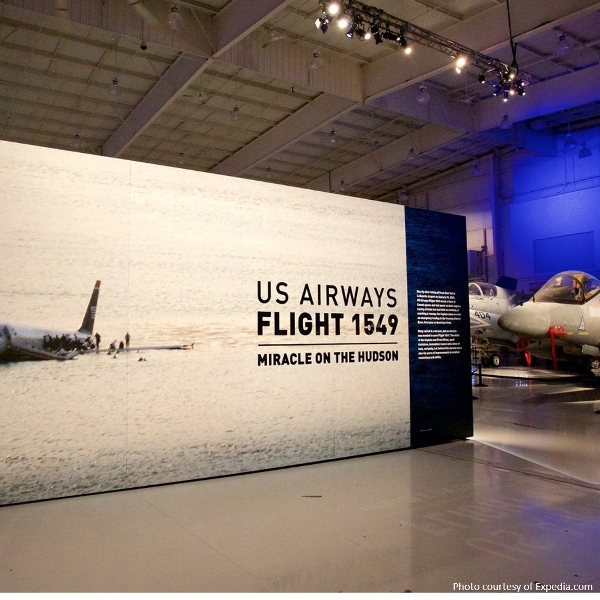 Thursday, November 30, 2017
Charlotte, NC
EVENT DETAILS
Come join the PMA Southeast District to learn about some of the more recent technologies in pressroom automation. This presentation will open your minds and have you thinking outside the box for ways to do things faster, safer and more efficiently with the ultimate goal of improving your profits. Stefan Knudsen, from AP&T, will be sharing his knowledge and experience in various ways to improve productivity through automation. From in-press transfer, press-to-press transfer and pre/post-press product handling, learn how automation can improve your current production processes. You also will hear how "Industry 4.0 and IIoT" can speed up information transfer and help monitor your production and equipment. Join us at the Carolinas Aviation Museum to learn all this and more!
In addition to the presentation from Stefan, the event will include networking, roundtable discussions, a tour of the Carolinas Aviation Museum and lunch.
About the Carolinas Aviation Museum
The Carolinas Aviation Museum, located at Charlotte Douglas International Airport, is celebrating its 25th year as one of the South's premier aviation museums. Its diverse exhibitions tell stories that reach back to the very beginning of flight while embracing the multi-faceted world of contemporary aviation. Walk through the indoor hangar deck and come face-to-face with an F-14 Super Tomcat, DC-3 commercial airliner, CH-46 helicopter transport and the US Airways Airbus A320 which made a miraculous emergency landing on the Hudson River, "Flight 1549. Miracle on the Hudson."
Speaker
Stefan Knudsen, Regional Sales Manager, AP&T North America, Inc.

Stefan Knudsen is a regional sales manager at AP&T with responsibility for sales of automation, presses, tooling and complete production lines in the Southeastern United States and key accounts in Mexico. He has more than 25 years of experience in the metalforming industry with an emphasis in pressroom automation for the past 10 years. His major concentration has been with the Automotive Tier 1 and Tier 2 suppliers to the automotive industry.
TIME
11:00 a.m. – 2:00 p.m.
LOCATION
Carolinas Aviation Museum
4672 1st Flight Dr.
Charlotte, NC 28208
REGISTRATION INFORMATION
$45 PMA member
$55 Nonmember
For more information, please contact Allison Bird.