Southern New England District Presentation: Compressed Air - The 4th Utility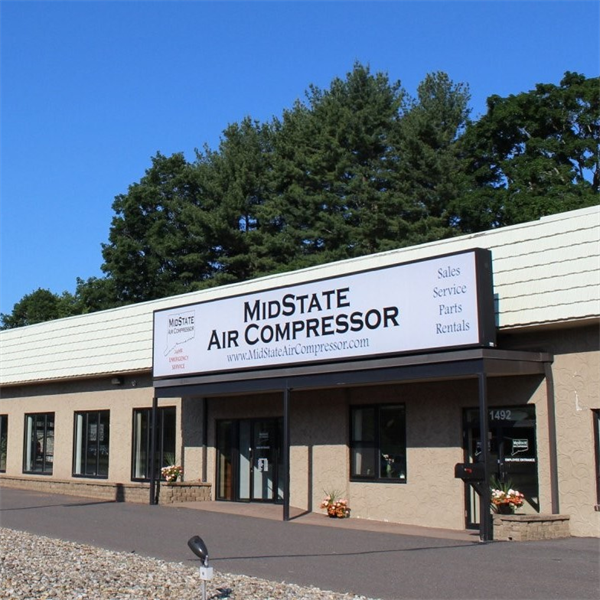 Wednesday, September 15, 2021
Grand Oak Villa, Oakville, CT
Compressed air is everywhere in your manufacturing facility—air systems, blowers, vacuum producers, and process cooling and chiller systems. It is a source of easy and safe power for tools and machinery.
But compressed air is very expensive. The air quality, pressures and usages for each piece of equipment are far from alike, requiring multiple processes with varying requirements. If your existing systems are under- or over-engineered, this may cost you thousands of dollars in wasted energy, product contamination, unwanted scrap and premature equipment failure.
Is your system working at its best? Tyler Morrell of Mid-State Air Compressor, Inc. can answer that, and more!
This presentation will address:
• New technologies
• Maintenance and upkeep to avoid costly repairs
• Proper sizing/design, including piping and storage
• Air quality (ISO standards or SQF standards for some manufacturers)
• Nitrogen generation off of a compressor system
• Carbon footprint and energy reduction
• How to save money on all of the above.
Toolroom supervisors; tool and die engineers and makers; quality, process and design engineers; and engineering managers all will benefit from this program.
LOCATION
The Grand Oak Villa
555 Sylvan Lake Road
Oakville, CT 06779
Phone: 860-945-0548
AGENDA
Registration: 5:00 – 5:30 p.m.
Social: 5:30 – 6:15 p.m.
Dinner: 6:15 – 7:15 p.m.
Presentation: 7:30 – 8:30 p.m.
REGISTRATION INFORMATION
PMA Member: $65
Nonmember: $75
Register Online Now and please join us at The Grand Oak Villa on Wednesday, September 15, for an informative look into "Compressed Air - The 4th Utility," presented by Tyler Morrell.
Enjoy a multicourse gourmet buffet dinner included with your registration.
For more information, please contact Ms. Genene Patrissi, District Administrator. To register over the phone, please contact Mr. Randy Kish at 216-901-8800 ext. 144.
Review PMA's COVID-19 safety information.
NOTICE:
In order to avoid a known bug found with the Chrome browser, please use the latest version of Microsoft Edge or FireFox when registering.
If you are not attending, but need to register others.