Southern New England District: Virtual Wine Tasting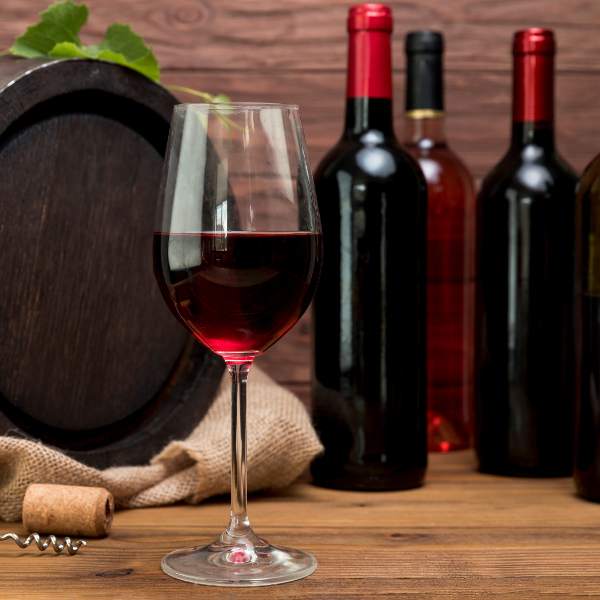 Thursday, March 11, 2021
Virtual Event
Ever feel intimidated selecting a wine? Maybe we can help!
Please join us for fun and exciting virtual wine tasting given by Chris Fiore, owner of Wine 101 in Hamden, and Mark Ancona, formerly of Fountainhead Wine Imports & Fat Cat Pie Co. both located in Norwalk, and currently the CT Portfolio Manager for Golden Vines Imports.
Wine 101 specializes in educating customers on fine wines, local craft beer, artisan cheeses and small-batch spirits. Chris has been in retail management for the past 30+ years. The latter half of those years have been in the retail wine and the artisan cheese field where he found his true passion and calling for wine. Chris was bitten by the wine bug while on a study abroad course in Italy. He served as an Adjunct Professor of Beverage Operations at Mitchell College in New London based solely on reputation and word of mouth from clients from the WINE101 program he developed in 2011.
Golden Vines wine importing company focuses on wine made by real people, not corporations. The company was created for the wine lover, wine drinker, wine novice, wine geek, wine connoisseur, the person who enjoys drinking wine and does not want a wine-related title. While selling wine at any level they were astonished by the number of customers who told them that they were intimidated by wine and afraid to ask "stupid" wine questions. Listening to the consumer, they realized there was something missing in the relationship between the consumer and the importer.
Golden Vines wishes to talk TO the consumer, not down to the consumer. They believe in wine expression, not wine pretension. The company was started because there are no stupid wine questions. In fact, they want people to discover, to learn, to ask questions because they understand that the more you know about wine, the more you appreciate what's in your glass.
During this class, we will explore the regions of Abruzzo with Masseria Coste di Brenta & the island of Sicily with Cantine Pepi. There are scores of fascinating indigenous grape varieties here, different winemaking traditions and styles are defining each region, and the wines are often less expensive than their Northern counterparts.
Wines for the class will be hand-delivered by your Southern New England board members to the address you provide once you register! Once you have registered, you will receive a Zoom link and password a few days prior to the live class.
Wine selections will include:
Brenta Trebbiano (white)
Brenta Montepulciano (red)
Cantine Pepi Nero d' Avola (red)
You will also receive a specialty cheese for pairing. We will also play some music trivia in between tasting so be sure to brush up on your tunes!
We look forward to having you attend this fun and interactive event!
DATE AND TIME
Thursday, March 11, 2021
6:30-8:30 p.m. ET
REGISTRATION INFORMATION
$59 PMA member and nonmember
Registration is limited to Connecticut addresses only due to delivery. Registration deadline is March 4, 2021.
For more information and to add delivery addresses for multiple registrants, please contact Genene Patrissi at 203-824-0392. To register over the phone, please contact Cindy Minn at 216-901-8800.

NOTICE:
In order to avoid a known bug found with the Chrome browser, please use the latest version of Microsoft Edge or FireFox when registering.
If you are not attending, but need to register others.