Southern New England District - Two Roads Brewing Company Tour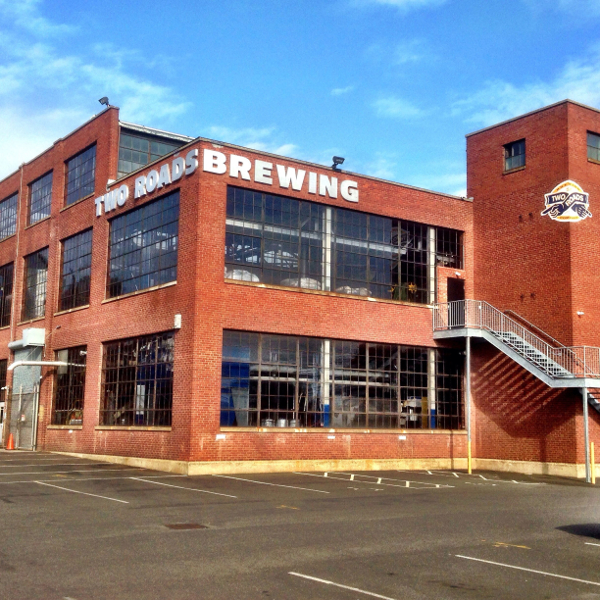 Wednesday, December 6, 2017
Stratford, CT
EVENT DETAILS
The Southern New England District will get a behind-the-scenes look at how Two Roads Brewing turns hops into great craft beer. Take a tour through their plant to see how a centuries-old process of creating beer has utilized the latest technology to create an efficient and effective brewing process, how different styles of craft beer are created and the packaging process.
The presentation and plant tour will cover:
The grains and malt mill mechanics
Brewing process and steam jacked heating technology
Solar/fermentation and different styles of beers
Mechanics of the brewery—transferring beer from tank-to-tank
Bottling and case packaging line technology
Two Roads Brewing Company
Two Roads Brewing Company was founded in 2012 by four friends, Phil Markowski, Brad Hittle, Clement Pellani and Peter Doering who dreamed for years of starting a craft brewery. They foster a "road less traveled" philosophy in the beers they make and how they make them. Two Roads isn't just the logo on their brewery building, it's their philosophy. Life always seems to offer up two ways to go. It just so happens, Two Roads prefers the one less taken and having some fun along the way – in their lives, their careers and especially for their craft beers!
Phil Markowski, their award-winning brewmaster, is a 27-year craft beer veteran with an engineering background. After dabbling in home brewing and winning a few competitions in the 1980s, Phil made the right decision to go into the craft beer industry. A long career at various breweries has led to dozens of medals from the GABF and WBC, along with many other medals at regional and international competitions.
Brad Hittle's own road in life took a detour after getting a college degree. He immediately decided that working on an offshore drilling ship in Southeast Asia would be a better way to launch into life. He later got his MBA degree at Kellogg and then spent time at Johnson & Johnson and Unilever. Brad's career in beer included being the Chief Marketing Officer at the Pabst Brewing Company until 2010, where he led the success of brands like PBR, Lone Star and Primo, among others.
After starting his career working as an engineer in the F-18 radar lab at McDonnell Douglas, Clement Pellani quickly took a left turn to a more fulfilling career in making beer. In addition to having a brewing degree from the Siebel Institute of Technology, Clem's beer experience includes marketing at Labatt USA on the Rolling Rock and Labatt brands where he developed a line of craft beers. He also headed marketing and sales at New England Brewing Company, worked as a Marketing Director at E. & J. Gallo Winery, and was a consultant to Pabst Brewing Company on their new craft portfolio introductions.
Presenter
Ryan Crowley, Brand Ambassador, Two Roads Brewery
Ryan started at Two Roads as one of the first 20 employees. He managed the Tasting Room for just over a year before moving into his current role as Brand Ambassador. As BA, he handles company radio ads, podcasts, TV interviews, and big events along with giving all VIP tours. Ryan has given more than 350 tours of the brewery in the past five years.

AGENDA
5:30 p.m. Registration
6:15 p.m. Presentation
6:45 p.m. Plant tour
7:45 p.m. Dinner
8:45 p.m. Adjourn
LOCATION
Two Roads Brewery
1700 Stratford Ave.
Stratford, CT 06615
REGISTRATION INFORMATION
$60 PMA member
$75 Nonmember
Dinner is included with registration.
Registration deadline is Wednesday, November 29.
For more information, please contact Genene Patrissi.