Southern New England District: Fundamentals of Vacuum Heat Treating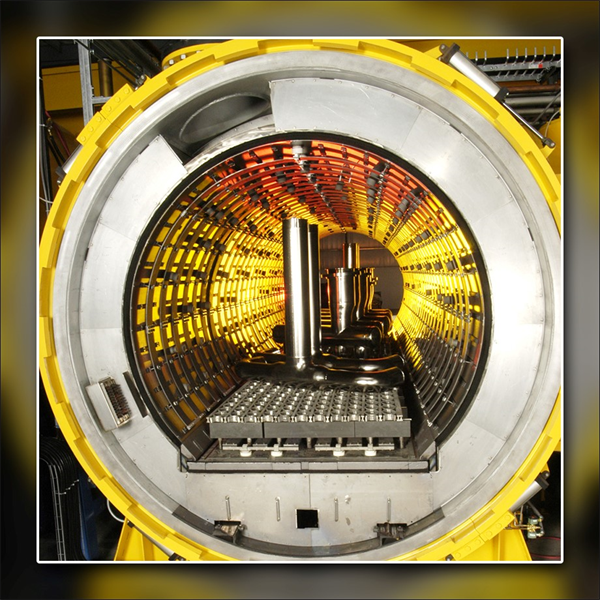 Thursday, May 16, 2019
Watertown, CT
EVENT DETAILS
Please join us for this new presentation given by Tim Steber, Northeast Regional Sales Manager from Solar Atmospheres. Tim began his career as a machinist and pursued his degree in Mechanical Engineering Technology while working. Tim has more than 40 years of experience as a machinist, fabricator, mechanical design engineer and technical sales. Tim has an A.S. degree in Mechanical Technology from Lehigh Carbon Community College. He served as a design engineer for aseptic packaging equipment, and later with vacuum furnace systems designing vacuum furnace hot zones, furnace chambers, water systems, and inert gas quench systems. Tim served as Chair of the Philadelphia Chapter ASM International, and is currently on the Chapter Council through the national office based in Cleveland, OH. He was also an Adjunct Lecturer at Lehigh Carbon Community College.
Solar Atmospheres is a leading commercial heat treater primarily in vacuum heat treating, producing clean bright results with limited to no distortion. "Fundamentals of Vacuum Heat Treating" will walk through the environmentally friendly process, vacuum furnace design, pyrometry for temperature uniformity, and inert gas quenching. Examples of several material types and processes will be covered through photos of actual product applications.
This presentation will cover:
- Use of engineered fixtures, tooling and materials to minimize distortion through the thermal cycle
- Vacuum carburizing
- Vacuum brazing
- Vacuum nitriding
- Vacuum heat treating and tempering of powder metal tool steels
Solar Atmospheres is NADCAP (National Aerospace and Defense Contractors Accreditation Program) accredited, ISO/AS9100 approved and gained approvals from many corporate prime contractors. Solar Atmospheres has four facilities – Corporate Headquarters in Souderton, PA; Hermitage, PA; Fontana, CA; and Greenville, SC.
AGENDA
Registration: 5:00 - 5:30 p.m.
Social: 5:30 - 6:15 p.m.
Dinner: 6:15 - 7:30 p.m.
Presentation: 7:15 - 8:15 p.m.
LOCATION
The Grand Oak Villa
550 Sylvan Lake Road
Watertown, CT 06779
REGISTRATION INFORMATION
$65 Member
$75 Nonmember
For more information, please contact Genene Patrissi. To register over the phone, please contact Joe Zgrabik at 216-901-8800.
Deadline for registration is Thursday, May 9, 2019