Sensor and Control Systems Seminar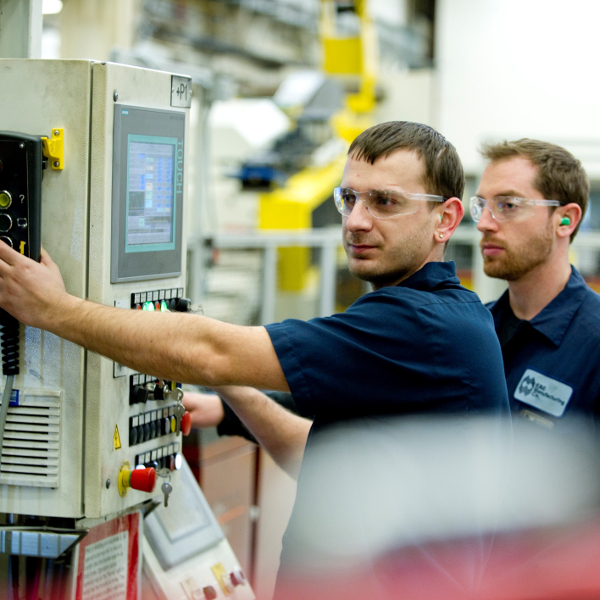 Wednesday, March 20, 2019
Irving, TX
EVENT DETAILS
Industry experts present real-life use of sensors and control systems. This one-day seminar is a must for users involved in the implementation of sensors and monitoring equipment for die and press operations.
Seminar topics include:
• Cost justification of an electronics program
• Data acquisition from in-die force measurements
• Approaches to designing sensors in the tooling
• Discussion of the many different types of sensor and control systems
• Examples of successful design, development and implementation of a system
• Steps for converting tooling components into force-sensing load cells
• Methods to increase die life
• Overview of the latest in-part dimensioning technologies
• Tips for selecting proper in-die sensors
• Sensor applications
• Tonnage monitoring
• Where to locate sensors in progressive dies and transfer tooling
• Press shop connectivity
• Case studies
Who should attend?
• Sensor specialists
• Quality engineers
• Manufacturing and process engineers
• Manufacturing and production supervisors
• Operations managers
• Plant managers and foremen
• Setup personnel and machine operators
• Tool-and-die designers and engineers
• Toolroom supervisors
Presenters
• Jim Finnerty, Product Manager, Wintriss Controls Group
• James Barrett, President, Link Systems
• Will Healy III, Marketing Management Director, Balluff
Additionally, PMA holds its Press Line Technology Seminar on March 19, 2019 at the same location. Arrive a day earlier and register for both seminars.
AGENDA
7:30 a.m. Breakfast
8:00 a.m. Presentations
12:00 p.m. Lunch
1:00 p.m. Presentations
4:15 p.m. Adjourn
Note: Breakfast and lunch are included with your registration.
SEMINAR LOCATION AND HOTEL ACCOMMODATIONS
Hilton Garden Inn DFW Airport South
2001 Valley View
Irving, TX 75061
972-313-2800
Reserve you room online or call the hotel to reserve your room and reference Precision Metalforming Association to receive the special rate of $134 (plus tax). PMA rate is available through March 4, 2019. Reservations made after this date are subject to availability.
Hotel offers complimentary self-parking, guest room internet and courtesy airport shuttle between 4:00 a.m.-12:00 a.m. daily to and from DFW Airport, must call hotel upon arrival for a pickup.
REGISTRATION INFORMATION
$299 PMA Member
$499 Nonmember
Additionally, PMA holds its Press Line Technology Seminar on March 19, 2019 at the same location. Arrive a day earlier and attend this seminar.
For more information or to register by phone, please contact Marianne Sichi at 216-901-8800 ext. 150.