Servo Technologies for Metal Stamping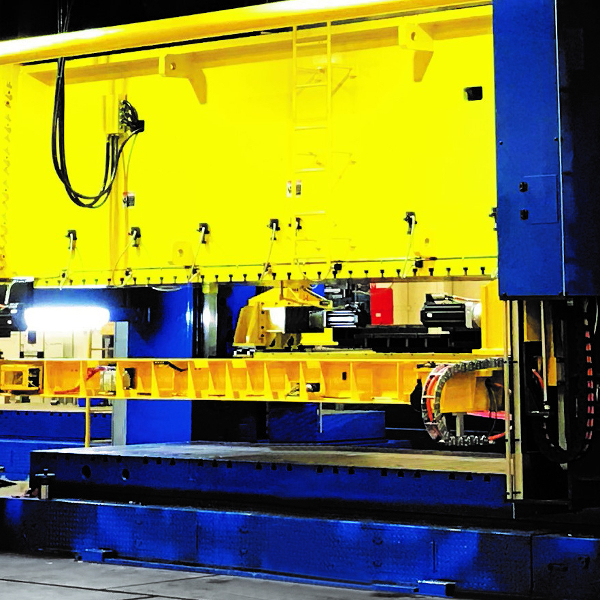 Tuesday, February 25, 2020 - Wednesday, February 26, 2020
Nashville, TN
Application, Capacity and Maintenance
Learn how servo-drive press technology improves stamping speeds, press energy, reverse tonnage, machine vibrations, part quality, die life and equipment life.
Understand how the servo-drive press, servo roll feed, servo transfer system and in-die servo-actuators work together to ensure higher-quality stampings, dimensional repeatability, optimum operating speeds and the lowest overall operating and maintenance costs.
Discover how sheet metal type, strength, thickness and coil width influence the proper selection of press feed and material-straightening equipment.
Topics include:
Maintaining Servo Presses and Feed Lines
• Structural features, frame design, drive types
• Slide guiding systems
• Inspection and maintenance procedures
Press Capacity and Limitations
• Press energy, torque and tonnage
• Forward and reverse tonnage
• Load distribution / off-center loading
Servo Transfer Systems
• Servo vs. mechanical
• Feed considerations
• Application examples
In-Die Part Quality Monitoring and Automatic Tool Adjustment
• Integrate in-die sensors and electronic actuators
• Part measurement, die-adjustment and part-tracking methods
• 100% verification of critical part features in real-time
Feeding and Straightening Coils
• Feed types
• Coil-shape defects
• Straightener types
Servo Hydraulic Press Technologies
Servo Controlled Force Systems
Who should attend?
This seminar is for those designing, building and operating single-station, progressive and transfer dies operating in high-production, servo-mechanical press lines.
• Press Operators
• Die Setup Personnel
• Production Supervisors
• Plant and Operations Managers
• Die Designers
• Manufacturing Engineers
• Tool & Die Makers
• Die Maintenance Personnel
• Plant Maintenance Personnel
Presenters
James Barrett, President, Link Systems
Jeff Fredline, Sales Engineer for Contract Mfg., Meco Corp.
Patrik Haglund, Press Product Manager, AP&T
Rodney Naseman, Product Manager, Wayne Trail/Lincoln Electric
Mike Sanchez, Account Manager, HYSON Metal Forming Solutions
Al Smith, Sr. Applications Engineer, HYSON Metal Forming Solutions
Peter Ulintz, Technical Director, Precision Metalforming Association
Todd Wenzel, President, TCR –Integrated Stamping Systems
AGENDA
Tuesday, February 25, 2020
7:30a.m. Breakfast
8:00 a.m. Presentation
12:00 p.m. Lunch
1:00 p.m. Presentation
4:00 p.m. Adjourn
Wednesday, February 26, 2020
7:30 a.m. Breakfast
8:00 a.m. Presentation
12:00 p.m. Lunch
12:45 p.m. Presentation
2:45 p.m. Adjourn
Note: Registration includes breakfast and lunch.
SEMINAR LOCATION AND HOTEL ACCOMMODATIONS
Embassy Suites by Hilton Nashville Airport
10 Century Blvd.
Nashville, TN 37214
615-871-0033
Reserve your room online or call the hotel's reservation line at 800-362-2779 and reference Precision Metalforming Association (PMA) to receive the PMA room block rate of $169 (plus tax). PMA rate is available through February 10, 2020. Reservations made after this date are subject to availability at the hotel's prevailing rates. Hotel offers complimentary self-parking, guest room internet and courtesy airport shuttle.
REGISTRATION INFORMATION
Register by 2/14/20 and SAVE $100
$399 PMA Member
$599 Nonmember
After 2/14/20
$499 PMA Member
$699 Nonmember
To register by phone, call Marianne Sichi at 216-901-8800 ext. 150.