Understanding & Troubleshooting Servo-Driven Metal Stamping Presses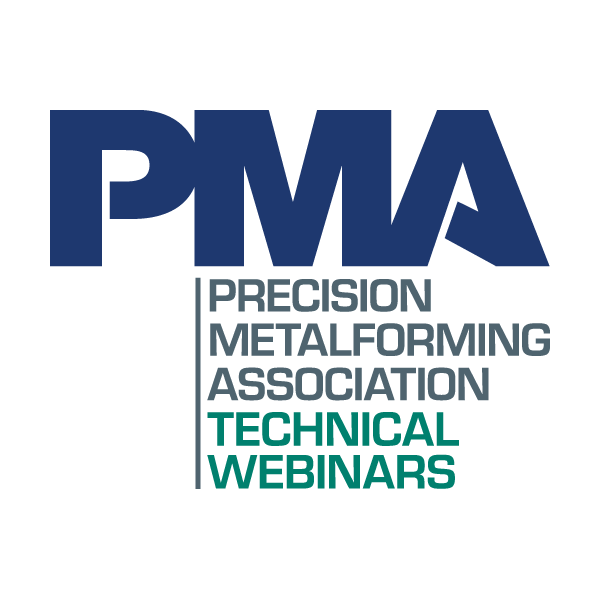 Thursday, November 12, 2020
Webinar | 1:00 - 2:30 p.m. ET
This presentation leaves attendees with a clear understanding of servo-driven mechanical presses. Attendees also learn basic troubleshooting skills, that when applied properly, will increase productivity throughout. This presentation educates on the proper function of machinery systems, including critical areas of concern and how to monitor them. Jeff also discusses the importance of drive trains, die-space parallelism, hydraulic overloads, counterbalance systems and adjustments, as well as safety concerns including proper die-setting procedures.
This webinar is presented by Jeff Fredline, Senior Sales Engineer, Meco Corporation.
Registrants will receive a link to the presentation recording after the webinar.
Thursday, November 12, 2020
1:00 - 2:30 p.m. ET
Registration Cost
PMA members $49
Nonmembers $99

NOTICE:
In order to avoid a known bug found with the Chrome browser, please use the latest version of Microsoft Edge or FireFox when registering.
If you are not attending, but need to register others.