Metal Stamping and Tool & Die Conference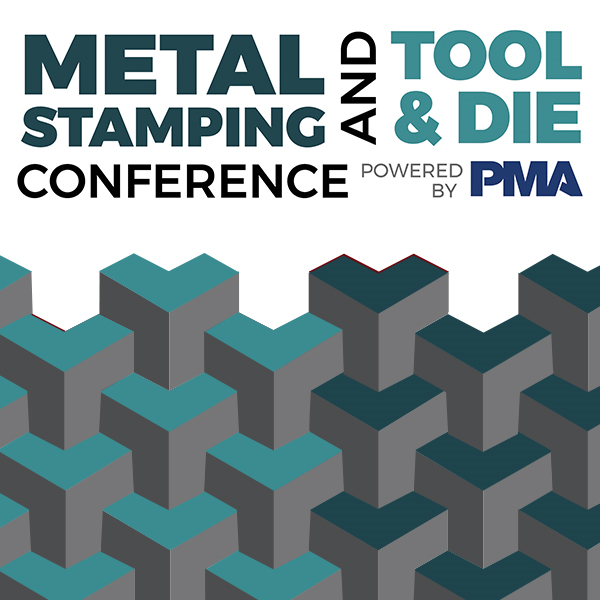 Tuesday, January 30, 2018 - Wednesday, January 31, 2018
Marriott Nashville Airport
The Metal Stamping and Tool & Die Conference, presented by PMA in association with MetalForming magazine, will feature keynote presentations, educational breakout sessions for stamping and tool and die, exhibits and a networking reception for more than 150 attendees and sponsors.
Track sessions will feature new, emerging, evolving and maturing technologies and industry trends that are impactful to metal stamping, die design and die construction companies.
Who Should Attend?

Engineers

Engineering Managers, Directors, VPs

Die Designers

Tool & Die Makers

Supervisors

Technicians

Operations Managers, Directors, VPs

Tooling Engineers

Toolroom Managers

Maintenance Managers
See what attendees had to say after last years' conference:

"The conference offered a great opportunity to develop some networking and vendor contacts as well as to benchmark and understand technical capabilities and needs for my company."
Tom M.

"Having the knowledge base of some of the stamping industry's leaders in one place to talk and learn about what other people are doing was just awesome. "
Dan B.

"The conference helped me understand current industry trends and boosted my sense of urgency in implementing new programs in the coming year."
Rocky N.

"This conference was a huge success – presenting and learning about new technology and developments that take metalforming to the next level of success. The workshop-like setting fostered direct engagement with industry leaders and discussion of practical solutions and ideas. The focus was on how to transform companies to meet the challenges of tomorrow."
David B.

"Very good networking environment yielding many opportunities to connect."
Shawn G.

"It was an awesome fast-paced experience showcasing the latest industry advancements! The speakers made me think about how we do things now and then actually showed us ways to improve."
Bob G.

"I think this might have been the best PMA conference I have been to. The keynotes were excellent and the presentations were broad-reaching and current. Well done!"
Justin F.

"One of the best PMA events that I have attended. Every presenter was very knowledgeable on their topics."
Dave L.