Metalforming Processes and Materials for Non-Technical Executives, Directors and Managers Seminar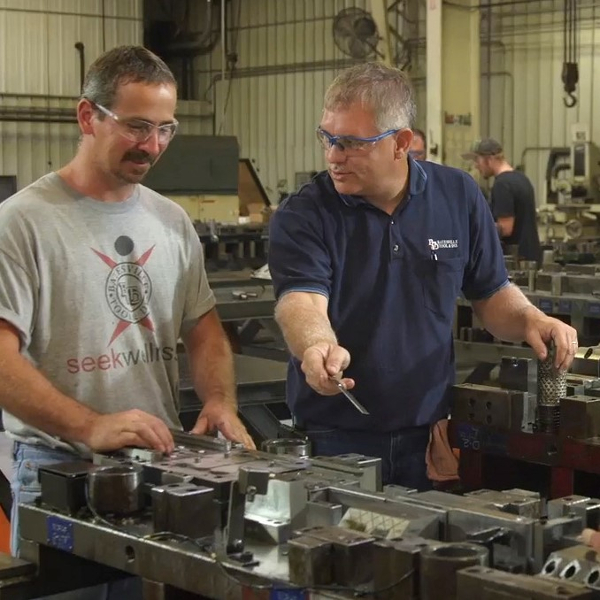 Tuesday, June 19, 2018
Cleveland, OH
EVENT DETAILS
This seminar will provide attendees with a fundamental understanding of metalforming processes and their capabilities, the common materials specified for these processes, and various types of surface coatings and treatments that metalformed parts may require. This seminar is designed for users involved in purchasing, quality, sales and manufacturing professions and program managers who are not directly involved in the manufacturing process or their materials but must specify, purchase or manage processes, materials, heat treatment or other surface treatment processes.
Attendees will gain valuable knowledge regarding the impact of material specifications, properties, process parameters and capabilities to better serve internal and external customers; better understand material properties to more accurately specify and purchase material; and apply this knowledge to improve troubleshooting, problem reporting and root cause analysis.
Topics covered:
Learn important industry terminology and meaning
Understand the difference between flatteners, straighteners, and levelers
Discover important difference between "sheet" and "strip" metals (it's not what you may think)
Learn the differences between flywheel drive and servo drive presses
Discover why surface hardness specifications are not the best indicators that the metal you order will work in production
Understand how to properly order sheet material to assure you get what you need
How to deal with international material specifications
How will new higher strength automotive materials affect your business and plant operations
Learn the difference between re-active, preventive, predictive and proactive maintenance programs
What is the true cost of die maintenance
What is an acceptable stamping burr (it's much less than you think)
How does welding, molding, plating affect the stamping process
Understand the different types of quality measurement tools and equipment
Presenter
Peter Ulintz, Director Technical Training and Workforce Development, Precision Metalforming Association
Peter has worked in the metal stamping and tool and die industries since 1978. He worked for Anchor Manufacturing Group in Cleveland, OH, for 28 years before becoming the technical and workforce development director for PMA. His background includes tool and die making, tool engineering, process engineering, engineering management and product development. Peter speaks regularly at PMA seminars and conferences. He also is president of the North American Deep Drawing Research Group, and is a columnist for Tooling by Design in MetalForming magazine.
AGENDA
8:00 p.m. Breakfast
8:30 a.m. Presentation
12:00 p.m. Lunch
12:45 p.m. Presentation
4:30 p.m. Adjourn
Note: Breakfast and lunch are included with your registration.
SEMINAR LOCATION
Precision Metalforming Association HQ
6363 Oak Tree Blvd.
Independence, OH 44131
HOTEL ACCOMMODATIONS
Holiday Inn Cleveland South Independence
6001 Rockside Rd.
Independence, OH 44131
216-524-8050
Reserve your room online or call the hotel directly to make room reservations. Reference Precision Metalforming Association to receive a special rate of $99 plus tax.
Hotel includes a complimentary shuttle to and from Cleveland Hopkins International Airport (call the hotel upon arrival to arrange pickup). Hotel offers free self-parking and a shuttle will be provided to and from PMA's headquarters.
REGISTRATION INFORMATION
Register early by June 8, 2018 and save $50!
$399 PMA members
$599 Nonmembers
After June 8, 2018
$449 PMA members
$649 Nonmembers
Breakfast and lunch is included with your registration.
For more information, please contact Marianne Sichi at 216-901-8800.