Tennessee District: Tour of Nucor Steel and Monarch Steel Decatur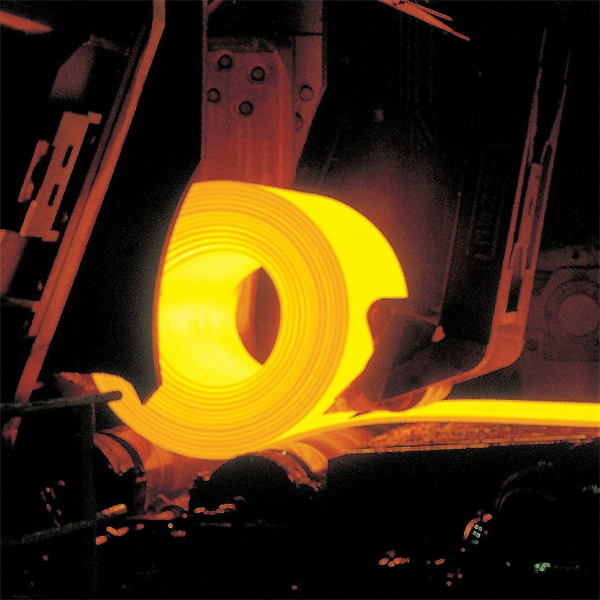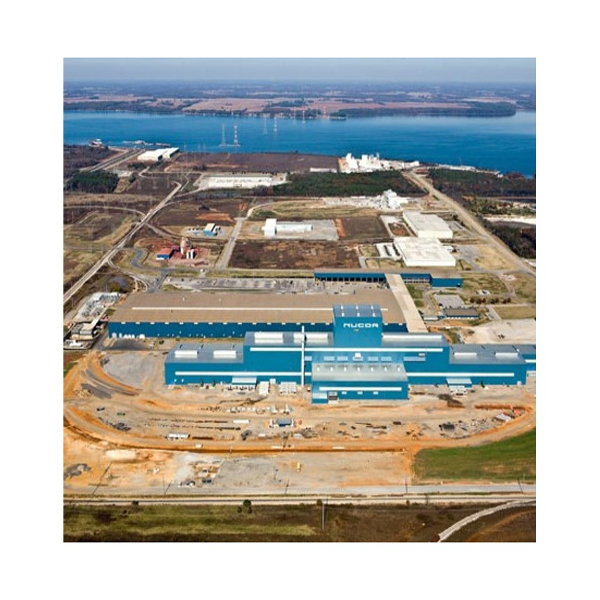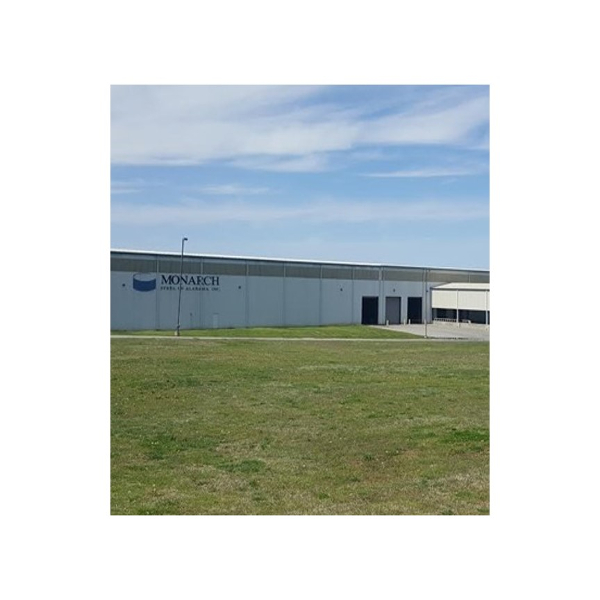 Thursday, February 21, 2019
Decatur, AL
EVENT DETAILS - SOLD OUT
The PMA Tennessee District will host an event on Thursday, February 21, 2019, at the Nucor Steel facility in Decatur, AL. Nucor Steel is the nation's largest producer of steel.

An additional tour and presentation will take place at Monarch Steel – Decatur, AL.
Registration is limited to the first 56 attendees.
About Nucor Steel
Nucor and its affiliates are manufacturers of steel products, with operating facilities primarily in the U.S. and Canada. Products produced include: carbon and alloy steel -- in bars, beams, sheet and plate; hollow structural section tubing; electrical conduit; steel piling; steel joists and joist girders; steel deck; fabricated concrete reinforcing steel; cold finished steel; steel fasteners; metal building systems; steel grating; and wire and wire mesh. Nucor, through The David J. Joseph Company, also brokers ferrous and nonferrous metals, pig iron and HBI/DRI; supplies ferro-alloys; and processes ferrous and nonferrous scrap. Nucor is North America's largest recycler.

Within Nucor's sheet mill group, the Decatur division is unique in that the hot-mill assets were originally built by a joint venture between three other steel companies. Nucor purchased the hot-mill assets in 2002 and then purchased the cold-mill assets of a local service center in 2004. In 2009, Nucor Decatur commisioned a state-of-the art galvanizing line. Total production capacity is currently 2.8M tons per year with approximately half devoted to hot-roll products and the other half sold as cold-roll or zinc-coated, galvanized or galvannealed. Nucor Decatur offers a wide range of grades in each product, including a variety of low and medium carbon, HSLA, AHSS, and UHSS.

About Monarch Steel
Monarch Steel is a family-owned national service center founded in 1934 in Cleveland, OH. The company specializes in Hold & Release Programs and Spot Market Sales of prime Hot Rolled, Cold Rolled and Galvanized steel products in master coil, slit coil, cut-to-length sheets and precision blanks. Monarch Steel has warehousing and processing facilities in Cleveland, OH, Decatur, AL and Cadiz, KY. The company has established and maintains ISO:9001 certification.

Monarch Steel is an industry leader in providing market intelligence to its customers and contacts. They have a 360-degree view of the marketplace. Monarch is speaking on a daily basis to leading steel mills, key market analysts, service centers, and a variety of manufacturing companies representing over 10 different market segments. Market visibility is provided to customers and prospects through its free weekly publication, The Monarch Minute.
AGENDA
7:00 – 8:00 a.m. Coffee/doughnuts at Nashville Airport Marriott
Bus will provide transportation for the event. Parking is free at the hotel.
10:00 a.m. Registration at Nucor Decatur
10:15 a.m. – 12:15 p.m. Nucor Tour (Hot Mill)
12:15 – 1:30 p.m. Lunch and presentation at Monarch Steel
1:30 – 3:30 p.m. Nucor Tour (Cold Mill)
3:30 p.m. Adjourn
LOCATION
Nucor Steel
4301 Iverson Blvd.
Trinity, AL 35673
256-301-3500
REGISTRATION INFORMATION
$75 PMA member
$90 Nonmember
Registration is limited to the first 56 attendees.
For more information, please contact Dana Worrell. To register over the phone, please contact Cindy Minn at 216-901-8800.
Dress code policy: no open-toe shoes, PPE will be provided.
The plant tour host reserves the right to review the list of attendees and deny access to anyone due to a competitive situation.