Reshoring is Surging. How Your Company Can Benefit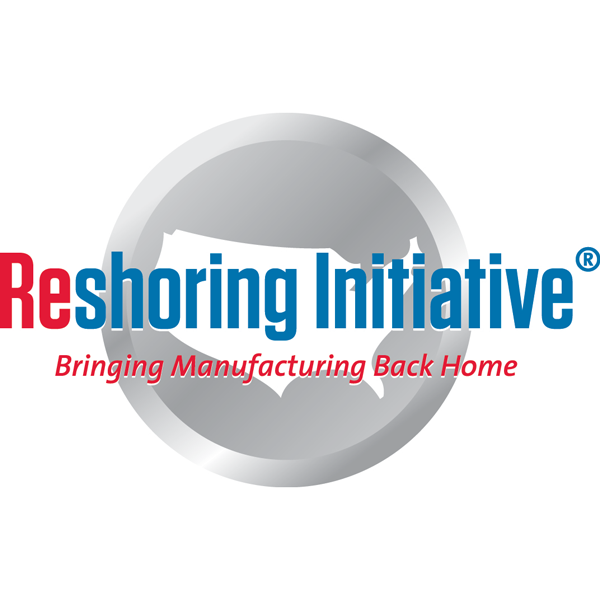 Thursday, December 1, 2022
Webinar | 2:00 p.m.- 3:00 p.m. ET
Reshoring is Surging. How Your Company Can Benefit.

Over 1 million jobs have been announced reshoring since 2010. Geo-political tensions add further motivation. Shorter supply chains are lower risk and are more profitable for about 25% of products that OEMs now import. Find how to benefit from the trend.
Takeaways include how to:
• Identify the products most eligible to reshore.
• Quantify the costs and risks of offshoring.
• Find companies that import what you make. Sell to them.
• Convince companies to reshore and buy from you.
• Get publicity for helping customers reshore.
• Strengthen skilled workforce recruitment.
Viewers are encouraged to also attend the second part of this webinar December 8, 2022 "Using TCO to Buy and Sell Smarter".

Join PMA and Harry Moser, president, Reshoring Initiative, on December 1 at 2:00 p.m. ET for an informative session on importance and advantages of reshoring.
Speaker
Harry Moser, President, Reshoring Initiative

Harry founded the Reshoring Initiative to bring manufacturing jobs back to the U.S. after worked for GF AgieCharmilles, starting as President in 1985 and retiring 12/31/10 as Chairman Emeritus. Largely due to the success of the Reshoring Initiative, Harry was inducted into the Industry Week Manufacturing Hall of Fame 2010 and was named Quality Magazine's Quality Professional of the year for 2012. Harry participated actively in President Obama's 1/11/12 Insourcing Forum at the White House, won the Jan. 2013 The Economist debate on outsourcing and offshoring, and received the Manufacturing Leadership Council's Industry Advocacy Award in 2014. He received a BS in ME and an MS in Engineering at MIT in 1967 and an MBA from U. of Chicago in 1981.
Registration
PMA Members: Free
Nonmembers: $49
Questions? Contact Connie King.