PMA Blog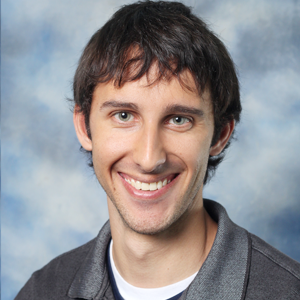 Drew Gutierrez
Marketing Manager
(216) 901-8800
Here you will find the latest from the Precision Metalforming Association and industry-related resources. Contributors to PMA's blog include PMA staff, MetalForming magazine staff, One Voice advocacy team, PMA members and PMA partners. Make sure to check back often for the latest in metalforming news.
July 2020
Jul
9
Annual Automotive Conference Moved to Virtual Format For 2020
Thursday, July 9, 2020
December 2019
Dec
15
New Steel Tariffs on Brazil and Argentina?
Sunday, December 15, 2019
October 2019
Oct
16
President Trump Announces Phase One Deal with China, Suspends Tariff Increase
Wednesday, October 16, 2019
Oct
15
Labor Department Finalizes Overtime Rule
Tuesday, October 15, 2019
August 2019
Aug
19
PMA Members Testify Against Proposed Copper-Alloy Tariffs
Monday, August 19, 2019
June 2019
Jun
13
Trade War Averted or Trade War Delayed?
Thursday, June 13, 2019
May 2019
May
30
U.S. Terminates Steel and Aluminum Tariffs for Mexico and Canada
Thursday, May 30, 2019
May
15
U.S.-China Trade War Heats Up
Wednesday, May 15, 2019
February 2019
Feb
21
Bipartisan Efforts Underway in D.C. on Workforce Development Policy
Thursday, February 21, 2019
Feb
8
Congress Turns its Attention to Tariffs as New Reports Show Damage to U.S. Industry Sectors
Friday, February 8, 2019
January 2019
Jan
10
New Year, New Congress
Thursday, January 10, 2019
December 2018
Dec
12
Wall Street Journal Article Features the Impact of Tariffs on PMA Member
Wednesday, December 12, 2018
Dec
3
New NAFTA Deal Signed but Steel and Aluminum Tariffs Continue
Monday, December 3, 2018
August 2018
Aug
9
What is Natural Gas Storage?
Thursday, August 9, 2018
July 2018
Jul
24
Quick Tip to Help Increase Your Sales
Tuesday, July 24, 2018
Jul
23
Women of Note Discuss Obstacles & Motivations
Monday, July 23, 2018
Jul
19
Sales Motivation
Thursday, July 19, 2018
Jul
18
Looking at the Skills Gap Through the Lens of the Changing Manufacturing Industry
Wednesday, July 18, 2018
June 2018
Jun
25
PMA Congratulates Trans-Matic on 50 Years
Monday, June 25, 2018
Jun
20
Summertime Provides Unique Ways to Bring Manufacturing to Students
Wednesday, June 20, 2018
Jun
11
Washington Post Front Page Features the Impact of Tariffs on PMA Board Member Adler
Monday, June 11, 2018
May 2018
May
29
Trust Veterans and Service Members to Help Build Your Business
Tuesday, May 29, 2018
May
14
Small Manufacturers Start to Feel the Impacts of President Trump's Section 232 Steel Tariffs
Monday, May 14, 2018
March 2018
Mar
26
PMA Recognizes its Volunteer Leaders
Monday, March 26, 2018
Mar
9
New Steel and Aluminum Tariffs…PMA Standing Up for U.S. Manufacturing
Friday, March 9, 2018