Technical Seminars
A skilled and trained workforce is essential to improve bottom-line performance and make it easier to compete in the global marketplace. As a member of the Precision Metalforming Association (PMA), you and your colleagues can gain the knowledge and competencies needed to succeed by leveraging PMA's technical training programs and resources.
---
What's Next?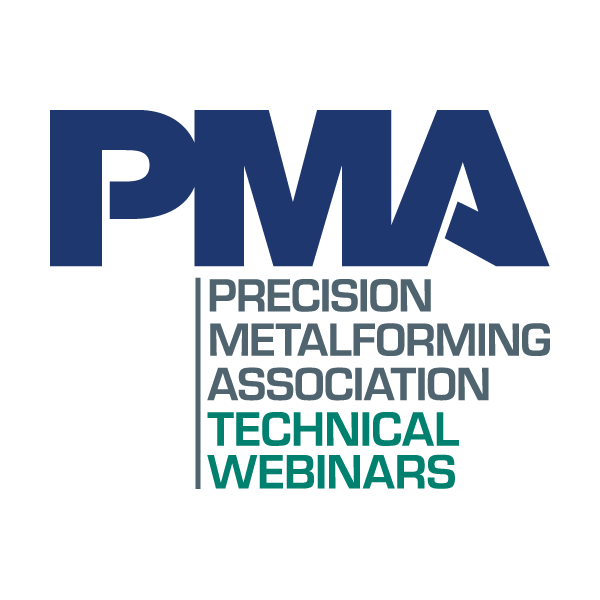 Fundamentals of High-Speed Stamping Presses Webinar
THU, JUL 16 2020
Webinar | 1:00 - 2:30 p.m. ET
High-speed stamping presses can operate at 2000 strokes/min. and more. At these productions speeds, dynamic forces and thermal influences dramatically affect the stamping process. This webinar examines mechanisms to counteract these influences and explains why these types of presses are more precise than conventional stamping presses.
If you are not attending, but need to register others.

---
Upcoming Events
Don't miss these upcoming events!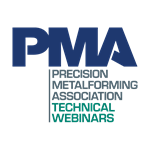 Maximizing the Performance of High-Speed Stamping Processes Webinar
WED, JUL 29 2020
Webinar | 1:00 - 2:30 p.m. ET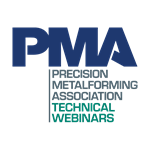 The Impact of Sheet Metal Properties on Die Design
TUE, AUG 4 2020
Webinar | 1:00 - 2:30 p.m. ET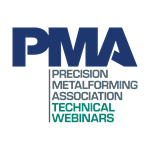 The Impact of Press Technology on Die Design
THU, AUG 6 2020
Webinar | 1:00 - 2:30 p.m. ET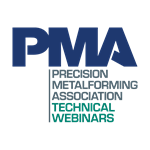 Processing Parts for Progressive Dies PART 1
TUE, AUG 18 2020
Webinar | 1:00 - 2:30 p.m. ET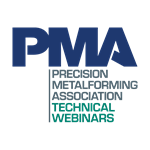 Processing Parts for Progressive Dies PART 2
THU, AUG 20 2020
Webinar | 1:00 - 2:30 p.m. ET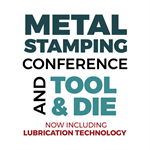 Metal Stamping and Tool & Die Conference with Lubrication Technology
TUE, JAN 26 2021 - WED, JAN 27 2021
Nashville, TN