Technical Seminars
A skilled and trained workforce is essential to improve bottom-line performance and make it easier to compete in the global marketplace. As a member of the Precision Metalforming Association (PMA), you and your colleagues can gain the knowledge and competencies needed to succeed by leveraging PMA's technical training programs and resources.
---
What's Next?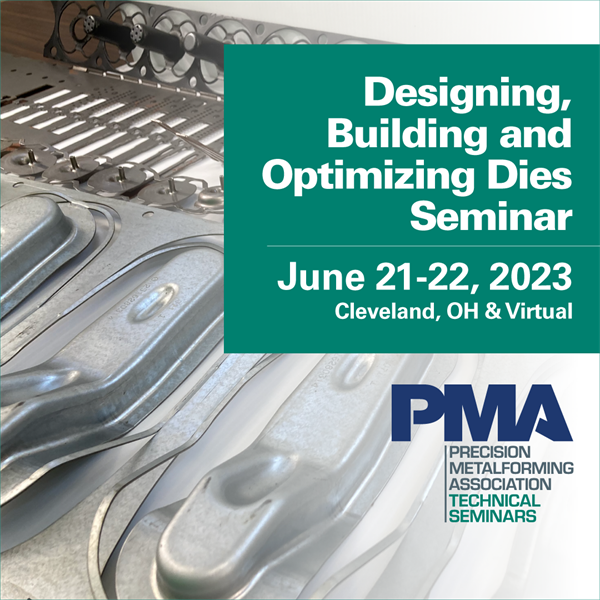 Designing, Building and Optimizing Progressive Dies Seminar
WED, JUN 21 2023 — THU, JUN 22 2023
Cleveland, OH & Virtual
This is a two-day engineering and design-focused event for tool and die makers, die designers, tooling engineers and apprentices.
If you are not attending, but need to register others.

---
Upcoming Events
Don't miss these upcoming events!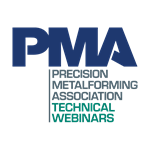 Maximizing the Performance of High-Speed Stamping
THU, JUL 13 2023
Webinar | 12:00 - 3:30 p.m. ET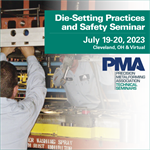 Die-Setting Practices and Safety Seminar
WED, JUL 19 2023 - THU, JUL 20 2023
Cleveland, OH & Virtual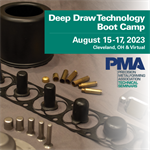 Deep Draw Technology Boot Camp
TUE, AUG 15 2023 - THU, AUG 17 2023
Cleveland, OH & Virtual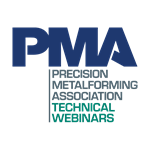 Introduction to Metal Stamping Processes Webinar
TUE, AUG 22 2023
Webinar | 1:00 - 3:00 p.m. ET
Stamping Higher-Strength Steels Seminar
WED, OCT 11 2023 - THU, OCT 12 2023
Cleveland, OH & Virtual
Die Maintenance and Troubleshooting Seminar
WED, NOV 8 2023 - THU, NOV 9 2023
Cleveland, OH & Virtual
Steel, Aluminum and Stainless Steel: How Metal Properties Influence Formability Seminar
TUE, DEC 12 2023 - WED, DEC 13 2023
Cleveland, OH & Virtual
Metal Stamping Technology Conference
MON, JAN 22 2024 - WED, JAN 24 2024
Nashville, TN