Twin Cities
Metalforming companies in and around Minneapolis and St. Paul, Minnesota.
The Precision Metalforming Association (PMA) Twin Cities District has an active base of metalforming company members in and around Minneapolis and St. Paul, Minnesota.  The district programs offer excellent opportunities for you to network locally, build useful business relationships and expand professional expertise.
If you are interested in any of the PMA Twin Cities District programs, or would like to volunteer, please contact Amelia Poulin, District Administrator .
Subscribe to our event notices
---
What's Next?
Twin Cities District: Inside the Nugget Webinar
TUE, JAN 19 2021
Virtual Meeting
We will begin to explore the mysteries surrounding the world of resistance welding, by looking at the creation of the resistance weld nugget—what, how and why the nugget is formed. Then we'll look at manipulating the nugget's ingredients to form a consistent, high-quality resistance weld in a production environment. Troubleshooting issues becomes easy once it is understood that the quality of a resistance weld depends upon the consistency of nugget ingredients. Problems are just recipe faults! This is a webinar that you will not want to miss!
If you are not attending, but need to register others.

---
Upcoming Events
Don't miss these upcoming events!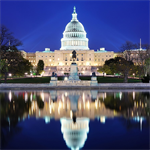 Twin Cities District: Washington, D.C. Update
TUE, FEB 16 2021
Virtual Meeting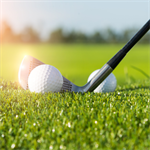 Twin Cities District: 2021 Golf Outing
MON, JUN 7 2021
Oak Grove, MN
---