How Metalformers Are Facing Industry Challenges Head-On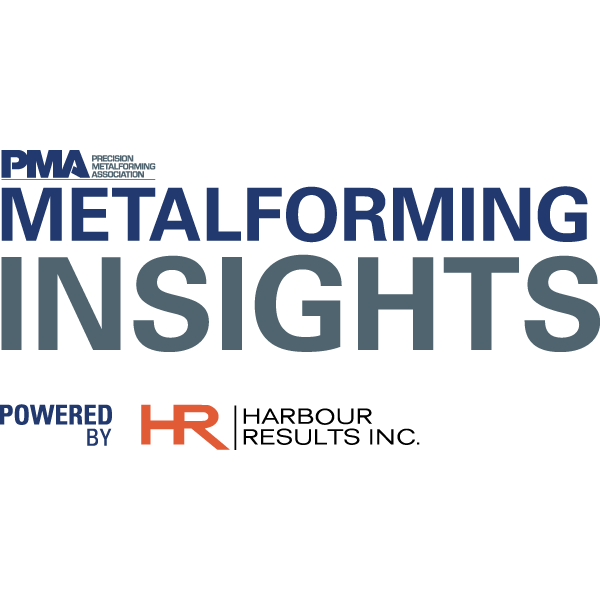 Thursday, July 28, 2022
Webinar | 2:00 p.m.- 3:00 p.m. ET
A detailed analysis of PMA's Metalforming Insights Benchmarking Results focused on operations. In addition to reviewing the external marketplace pressures, participants will learn more about machine efficiency, process improvements and automation trends. The webinar will help businesses better understand the changing marketplace and drive operational improvements and efficiency.
Join PMA and Harbour Results on July 28 at 2:00 p.m. ET for this insightful discussion!
Speakers
Laurie Harbour, President & CEO, Harbour Results, Inc.

Laurie Harbour is president and CEO of Harbour Results Inc., a trusted advisor to the North American manufacturing industry. She utilizes her experience and data to monitor, research and analyze the manufacturing value stream, identifying strengths and weaknesses, gaps and risks, and business and operational opportunities to help the industry transform to be more successful in the global marketplace. Prior to joining Harbour Results, Laurie founded Harbour-Felax Group and was vice president and company officer at Harbour Consulting. She was responsible for development and management of The Harbour Report, the landmark study of labor efficiency for automotive OEMs. Laurie earned a bachelor's degree from the University of Michigan-Dearborn in Operations Management and Human Resources. Also, in 2020, Laurie was named to the inaugural class of the Women In Manufacturing Hall of Fame.

Jason Brewer, Director, Harbour Results, Inc.

Jason Brewer, a director at Harbour Results, Inc., has nearly 30 years of experience in strategic planning, manufacturing, product development, and M&A. Throughout his career, he has studied the various profit models in manufacturing and how to align business practices, operations and sales to realize those models.
Prior to joining Harbour Results, Inc., Jason was vice-president strategy and business development at the holding company MPI Corporation, where he was responsible for development and deployment of strategy for the member companies in stamping, metal distribution, heat treating, and custom case manufacturing. He also has held positions in business development at a Tier One auto supplier, in engineering at automotive OEMs, and in management consulting serving middle-market manufacturers. Jason holds a Bachelor of Science in Mechanical Engineering from Michigan Tech University, a Master of Engineering in Industrial Engineering, and an MBA from University of Michigan-Dearborn. He is a licensed Professional Engineer, and a certified Strategic Management Professional.

Registration
PMA Members: Free
Non-members: $25
Questions? Contact Connie King.