NY/NJ District: Suppliers Networking Night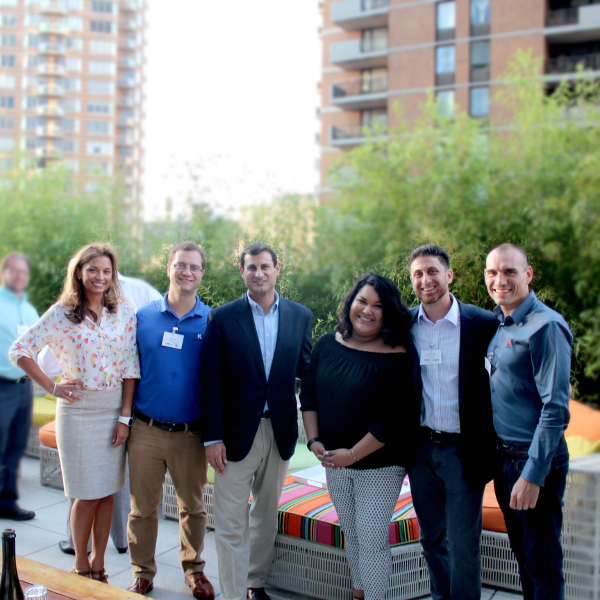 Wednesday, June 13, 2018
New York, NY
EVENT DETAILS
The PMA New York/New Jersey District welcomes Omar Nashashibi, founding partner of The Franklin Partnership, to speak at its 8th Annual Supplier Networking Night. Omar is part of our One Voice Washington team and will provide an update on the current political landscape.
There have been a lot of changes in Washington, D.C. over the past year—changes that can directly impact your business. To help shed light on the recent developments, Omar will give an update on national issues such as:
Steel and aluminum tariffs
Recent tax law
Trade agreements
2018 midterms
Speaker
Omar Nashashibi, Founding Partner, The Franklin Partnership
Omar Nashashibi is a founding partner of The Franklin Partnership, LLP, the bipartisan Washington, D.C.-based government relations firm that represents PMA's interests before Congress and the Administration.
Omar has nearly 20 years of experience working with policymakers, politicians and the media. Prior to The Franklin Partnership, Omar worked for the Office of Management and Budget. Earlier in his career, he served as a research assistant at the Institute for Public Accuracy, promoting policy to the media. In 1995, he began his career in Washington, D.C. covering congressional and agency hearings for a nationwide nonprofit publication.
Past PMA Chairman
Jody Fledderman, president/CEO of Batesville Tool & Die, will present a PMA update to all attendees.
AGENDA
4:30 p.m. Meet and greet with open bar and hors d'oeuvres
5:00 p.m. Presentation by Omar followed by Q&A
5:45 p.m. Mediterranean buffet with open bar, networking and 1-on-1s with Omar
7:30 p.m. Adjourn
LOCATION
Green Fig Urban Eatery
570 Tenth Avenue
New York, NY 10036
646-449-7790
SPONSORSHIP OPPORTUNITIES
Platinum Sponsor



Gold Sponsorship—$1,500 (1 more available)
• Keynote speaker sponsor
• Company plug before keynote speaker
• Company logo visible during keynote speaker
• Company signage and handouts in the rooftop terrace area after keynote
• Three free registrants
• Lead list after the event

Silver Sponsors

Bronze Sponsors
| | | |
| --- | --- | --- |
| | | |
| | | |
REGISTRATION INFORMATION
Manufacturing Companies
$80 PMA member; $75 each for two or more PMA members
$90 Nonmember; $85 each for two or more nonmembers
$100 at the door on the day of the event
Associate Companies (metal suppliers, equipment, etc.)
$125 PMA member/nonmember
Registration includes hors d'oeuvres, cocktails and dinner.
For more information, please contact Jessica Velasco. To register over the phone, please contact Cindy Minn at 216-901-8800.
Cancellations must be made 48 hours in advance to receive a refund.