20th ICOSPA International Congress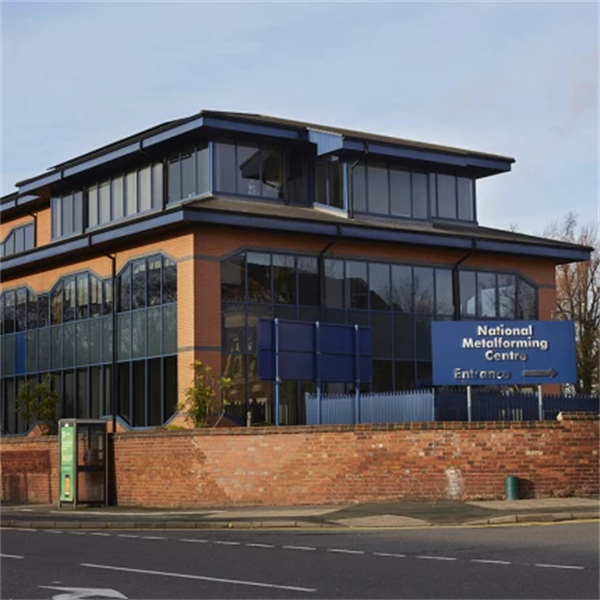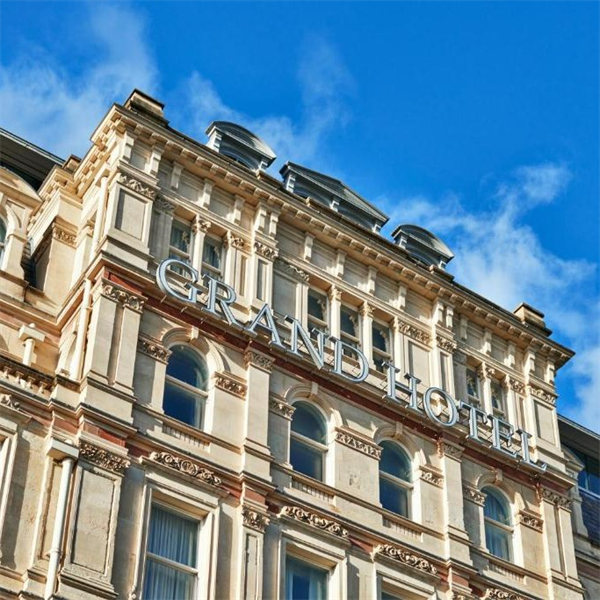 Wednesday, October 19, 2022 - Friday, October 21, 2022
Birmingham, UK
PMA is a proud member of the International Council of Sheet Metal Presswork Associations (ICOSPA). We are excited to announce that the 20th ICOSPA Congress, postponed from 2020 due to the pandemic, is heading to Birmingham, United Kingdom in October 2022. The event includes networking opportunities, keynote presentations and plant tours.
The Congress will take place at the National Metalworking Centre.
PMA will be sending a delegation to the 2022 ICOSPA Congress led by PMA President David Klotz; PMA Immediate Past Chair Troy Turnbull (president/CEO, Industrial Innovations, Inc.); PMA 2022 Chair Doug Johnson (president, Marion Manufacturing); and PMA ICOSPA Delegate Dave Arndt (president emeritus, Pentaflex, Inc.). Join fellow PMA members in the UK in October!
ICOSPA Congress Agenda
Wednesday, October 19, 2022
Morning and Afternoon Factory Tours
• Gestamp Tallent Ltd
• C Brandauer & Co Ltd
Evening Cocktail Reception and Dinner for ICOSPA Presidents Council
* Presidents Council members and their spouses/accompanying persons only
Thursday, October 20, 2022
Morning and Afternoon Includes:
• Presentations, exhibitions and networking
Evening Includes:
• Pre-Dinner Drinks at the Grand Hotel
• Dinner at the Grand Hotel
Friday, October 21, 2022
• ICOSPA Presidents Council Meeting
* Presidents Council members only
• Tour of Blenheim Palace (optional for delegates and guests/spouses)
• ICOSPA Presidents Council Dinner
* Presidents Council members and their spouses/accompanying persons only
---
Optional Post-Congress Agenda
PMA members are invited to join the group in London the weekend following the ICOSPA Congress and then head to Germany to attend the EuroBLECH tradeshow.
London Sightseeing
London, United Kingdom
October 22-23, 2022
• Group reception on the evening of the 22nd at the London Marriott Hotel Grosvenor Square
• Self-guided sightseeing

EuroBLECH
Hanover, Germany
October 25-28, 2022
---
REGISTRATION
ICOSPA Congress 2022
October 19-21, 2022
London Sightseeing
October 22-23, 2022
Indicate your participation on the ICOSPA Congress registration form.
EuroBLECH
October 25-28, 2022
---
HOTEL ACCOMMODATIONS
ICOSPA Congress
Because of extremely limited availability at The Grand Hotel, which is where the dinner takes place on the night of October 20, rooms at this location were only able to be secured for Presidents Council members. However, there are four hotels within walking distance of The Grand Hotel.
London Sightseeing
PMA's delegation will be staying at the London Marriott Hotel Grosvenor Square (October 22-23). There will be a reception at the hotel on the evening of Saturday, October 22.
London Marriott Hotel Grosvenor Square
Grosvenor Square
London, United Kingdom, W1K 6JP
PMA does not have a group rate, but please book your room directly on the hotel website.
EuroBLECH
Hotel accommodations can be booked via Hannover Marketing and Tourismus GmbH. To make a reservation or to request information, please contact them directly.
Phone: +49 (0)511 12345-555
E-mail: hotels@hannover-tourismus.de
---
TRAVEL INFORMATION
Getting to Birmingham
There are two ways to get to Birmingham, UK:
1. Fly directly into the Birmingham Airport (BHX)
2. Fly into London and take a train from London to Birmingham (roughly 1 hour and 30 minutes)
Getting to London
After the conclusion of the ICOSPA Congress, the PMA delegation will head to London for some sightseeing. To get to London, it is recommended to take a train from Birmingham to London (roughly 1 hour and 30 minutes).
Getting to Hanover, Germany
If you are continuing with PMA's delegation to EuroBLECH, the quickest route to Hanover from London is flying (nonstop flights are roughly 1 hour and 30 minutes). If you do not want to fly, there are train options from London to Hanover that include multiple stops and transfers (roughly a 14-hour total trip).
Questions?
Contact Christie Carmigiano at 216-901-8800 ext. 107 or Katlyn Stratis at 216-901-8800 ext. 149.
---
Other Information
About Birmingham, UK
Birmingham is a major city and metropolitan borough in the West Midlands, England. It is the second-largest city, second-largest metropolitan area and third-largest urban area in the United Kingdom, with roughly 1.2 million inhabitants within the city area, 2.8 million inhabitants within the urban area, and 4.3 million inhabitants within the metropolitan area. The city proper is the most populated English local government district. Birmingham is commonly referred to as the "second city of the United Kingdom."
COVID-19 Protocols
Attendee health and safety is our top priority. We will be monitoring the COVID-19 pandemic closely and update our conference protocols accordingly based on the regulations set by the government with regard to hosting events.
Conference Dress Code
ICOSPA Congress: Business attire (coat and tie)
ICOSPA Congress Dinner: Lounge Suit
Sponsor, Advertising and Exhibition Opportunities
There are numerous opportunities to promote your company, create new relationships and increase your brand awareness globally at the ICOSPA Congress. Check out the options available below.