Member Profile
E. H. Schwab Company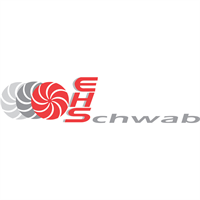 1281 Lower Rodi Rd
Turtle Creek, PA 15145
United States
Map Location
Facility Size: 40,000 sq.ft.
Employees: 1-49
PLATINUM MEMBER
PMA Member Since: 1975


E.H. Schwab Company is Pennsylvania's largest privately held manufacturing business specializing in precision metal spinning and forming. For more than 90 years, E.H. Schwab Company has offered complete custom solutions from design through prototype to full production. E.H. Schwab manufactures many different shapes for a wide range of industries using various metals, including aluminum, steel, stainless, copper, brass, exotics, and others.
The company has a comprehensive and flexible manufacturing facility, including CNC and hand metal spinning equipment, and a full range of secondary operations, including a 6,000-watt fiber laser that can cut through material up to 1.125" thick.
E.H. Schwab is dedicated to providing our customers with the lowest cost, highest quality parts. We have strong technical knowledge, state-of-the-art equipment, and skilled technicians that provide the foundation for these efforts. Our design expertise often results in less expensive parts for our customers leading to high customer retention rates.
Quality is ingrained in our culture. We're committed to getting it right the first time. Our average returns are less than 1/10th of 1%.
We look forward to the opportunity to earn your business.
Manufacturing Processes
Metal Fabricating
Metal Spinning
Small Lot Stamping
In-House Capabilities
Assembly
Blanking
Deep Drawing
Machining / EDM
Polishing
Press Brake Forming
Prototyping
Rollforming
Tooling, Tool & Die
Welding
Markets Served
Aerospace
Agricultural Equipment
Defense
Commercial/ Industrial Hardware
Commercial HVAC
Industrial
Marine
Transportation
Materials
Aluminum
Copper
Nickel Based Alloys
Stainless Steel
Tool Steel
---