Member Profile
Anchor Manufacturing Group, Inc.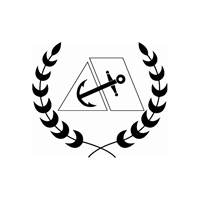 12200 Brookpark Rd
Cleveland, OH 44130-1146
United States
Map Location
Facility Size: 350,000 sq.ft.
Employees: 100-499
PLATINUM MEMBER
PMA Member Since: 1973


Since 1970, Anchor Manufacturing has been providing exceptional quality stampings and assemblies to diversified industries with significant expertise in the automotive industry. The primary focus is energy absorbing crash management assemblies such as front end, rear bumper, lightweight cross beams (instrument panels), shock towers and other assemblies. Anchor also specializes in challenging Class A appearance trim parts.
With 350,000 square feet of manufacturing space and a stand alone tool and die business, Anchor supplies the highest quality products to North American, European and Asian OEM's as well as Tier I and Tier II manufacturers.
Awards:
Anchor Manufacturing has been a winner of the PMA awards of Excellence for Design, Process Control, Training, Safety and Productivity. Anchor Manufacturing has also received recognition as a Northcoast Top 99 company and the Cleveland Plain Dealer best places to work.

Manufacturing Processes
Metal Fabricating
Metal Stamping
Tool and Die
In-House Capabilities
Assembly
Blanking
Deep Drawing
Machining / EDM
Custom Packaging
Press Brake Forming
Prototyping
Tooling, Tool & Die
Welding
Certifications
IAFT16949
ISO-14001
Markets Served
Agricultural Equipment
Appliance
Automotive Tier 1
Automotive Tier 2
Defense
Commercial/ Industrial Hardware
Commercial HVAC
Industrial
Lawn & Garden
Materials
Aluminum
Stainless Steel
Tool Steel
---