Member Profile
T. J. Snow Company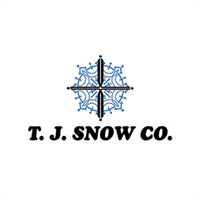 PO Box 22847
Chattanooga, TN 37422-2847
United States
Map Location
Phone: (423) 894-6234
Fax: (423) 892-3889
Website:
www.tjsnow.com
Facility Size: 65,000 sq.ft.
Employees: 50-99
GOLD MEMBER
PMA Member Since: 2006


T. J. Snow Company of Chattanooga, Tennessee is a family-owned manufacturer and nationwide distributor of everything related to the resistance welding process. The corporate goal is to help customers succeed with resistance welding. The company builds a complete line of resistance welders, including standard and special design machines. Technologies offered include AC, Mid Frequency DC and Capacitor Discharge. Also, the company has the country's largest inventory of resistance welding consumables and accessories. In addition, the company has a dedicated Service Department that can travel on short notice to troubleshoot resistance welding machines and controls. Finally, the company is known for its resistance welding training seminars, which can be delivered in person or online.
Markets Served
Aerospace
Agricultural Equipment
Appliance
Automotive After Market
Automotive Tier 1
Automotive Tier 2
Defense
Furniture
Commercial/ Industrial Hardware
Commercial HVAC
Lawn & Garden
Marine
Products
Accessories
Machinery
---