Member Profile
Volkert Precision Technologies Inc.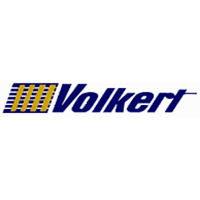 22240 96th Ave Ste 3
Queens Village, NY 11429-1330
United States
Map Location
Phone: (718) 464-9500
Fax: (718) 464-8536
Website:
www.volkertprecision.com
Facility Size: 44,000 sq.ft.
Employees: 50-99
PLATINUM MEMBER
PMA Member Since: 1987


Volkert Precision Technologies specializes in medium to high volume production of generally small components made from light gauge materials, including a variety of exotic alloys. Using virtually any raw material that can be stamped on progressive die, transfer press (eyelet), and fourslide/multi-Slide machines, we will design and manufacturing tooling in house and make parts to the tightest tolerances. We select the most efficient manufacturing technology for the application and the most material-efficient production technique.
In-House Capabilities
Blanking
Heat Treating
Tooling, Tool & Die
Certifications
ISO 9001:2015
Markets Served
Aerospace
Appliance
Automotive After Market
Communication Hardware
Defense
Electronics
Telecommunications
Transportation
Materials
Aluminum
Copper
Precious Metals (Gold/Silver)
Stainless Steel
---