Member Profile
FIBRO Inc.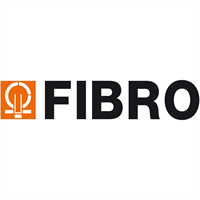 139 Harrison Ave
Rockford, IL 61104-7044
United States
Map Location
Facility Size: 22,500 sq.ft.
Employees: 1-49
SILVER MEMBER
PMA Member Since: 2015


Standard Parts
With its Standard Parts Division, FIBRO has become a market leader in the tool manufacturing sector. With over a million different items, of which 40,000 are continuously in stock and available at short notice, FIBRO Standard Parts is a guaranteed one-stop shop for tool manufacturers around the world. Maintaining the very highest machining precision and keeping manufacturing tolerances to a minimum allows us to meet our customers' discerning requirements.
Rotary Tables
The FIBRO Rotary Table Division offers a wide range of rotary tables, including more than 150 different models of metal cutting and automation tables for the mechanical engineering and plant construction sectors. Thanks to its high level of standardization, the company can offer its customers efficient and economical solutions, while developing and building customized systems designed to overcome highly specific problems. Whatever the application, our products have earned a reputation for high precision and longevity.

Markets Served
Aerospace
Agricultural Equipment
Appliance
Automotive After Market
Automotive Tier 1
Automotive Tier 2
Furniture
Commercial HVAC
Industrial
Lawn & Garden
Medical
Products
Accessories
Equipment
Precision Tools
Materials
Aluminum
Copper
Iron
Nickel Based Alloys
Nonmetal
Stainless Steel
Tool Steel
---