Member Profile
Genesee A&B Inc.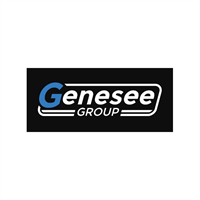 8111 Eastgate Blvd
Mount Juliet, TN 37122-3147
United States
Map Location
Phone: (615) 547-0330
Fax: (615) 547-0445
Website:
www.geneseegroup.com
Facility Size: 80,000 sq.ft.
Employees: 50-99
BRONZE MEMBER
PMA Member Since: 2019


We at Genesee A&B, have provided high-quality solutions for decades. Our expertise is well respected and our services are highly sought after. With our state-of-the-art facility and our multi-national network of industrial partners, we are prepared to deliver dependable, cost efficient answers for a wide variety of projects. As standard practice, we shoulder the responsibility for the solution and declare excellence as our only acceptable result.
In-House Capabilities
Assembly
Blanking
Deep Drawing
Tooling, Tool & Die
Welding
Markets Served
Appliance
Automotive After Market
Automotive Tier 2
Commercial HVAC
Industrial
Lawn & Garden
Transportation
Materials
Aluminum
Nickel Based Alloys
Stainless Steel
---