Member Profile
T-SIM Solutions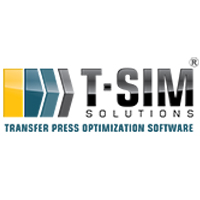 PO Box 758
Rockford, MI 49341-0758
United States
Map Location
Facility Size: 0 sq.ft.
Employees: 1-49
SILVER MEMBER
PMA Member Since: 2016


T-Sim Transfer Press Simulation Software analyzes and optimizes your transfer tooling for the HIGHEST POSSIBLE SPM! T-Sim Software finds all clash and clearance issues, identifies bottle-necks that limit production, and automatically adjusts settings to achieve maximum throughput. No more trial and error and NO MORE HEADACHES. Simulate during the design process before a single steel is cut. Optimize tooling already in production and see gains of 25% or more! T-Sim Software works with ALL presses regardless of type or manufacturer.

T-Sim Solutions is NOT A VISUAL CHECK. The entire die is put into motion, including all pads, lifters, and cams, so full functionality can be verified by the software. Corrective Action Reports (CAR) and full motion videos are made to clearly see problem areas. Tooling simulated by T-Sim goes from design to setup and into production FASTER than ever before.

THOUSANDS of simulation completed with verified real world results and over 20,000 hours of R&D, T-Sim Solutions stands alone as the industry leader in press line simulation. Purchase the software or use our world-class team to provide simulation for you. Either way YOU WIN with T-Sim!

---