Member Profile
T-SIM Solutions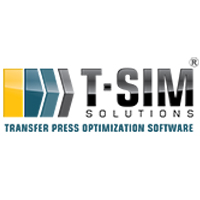 PO Box 758
Rockford, MI 49341-0758
United States
Map Location
Facility Size: 0 sq.ft.
Employees: 1-49
SILVER MEMBER
PMA Member Since: 2016


T-SIM Solutions provides transfer optimization software and service to the metal stamping industry. T-SIM works with stampers around the world to ensure that every tool launches quickly and runs smoothly at the HIGHEST POSSIBLE SPM!
T-SIM software is a powerful tool that allows users to analyze production feasibility during any stage of the project. T-SIM EMPOWERS STAMPERS to make real-time adjustments at the press without risk of crash or clearance issues. Regardless of the objective; smoothing out a curve, increasing SPM, reducing bar shake, or even allowing more time in a specific motion to account for a die related issue, T-SIM software is the right tool to get the job done.
Stampers who utilize T-SIM Software to optimize existing tools regularly see SPM increases averaging from 18% to 47% improvement.
If you are a stamping facility running transfers, T-SIM is a MUST HAVE! Contact us today and learn how we help make our customers the profitable stampers in the world!
---