Member Profile
ONYX Engineering Ltd.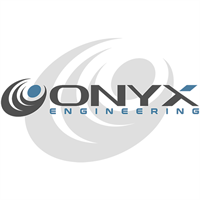 2960 Jefferson Blvd.
Windsor, ON N8T 3J2
Canada
Map Location
Facility Size: 0 sq.ft.
Employees: 1-49
NEW MEMBER
PMA Member Since: 2022


ONYX Engineering Ltd has been servicing the North American Stamping Industry since 1991. For the fourth consecutive year, ONYX Engineering has been listed in CFE Media's (Control Engineering and Plant Engineering magazines) System Integrator Giants List.
Press and metal forming controls is a core competency within ONYX Engineering. We have worked with some of the largest tonnage press lines in the world and offer experience in all aspects of your press and metal forming operations. Whether it be mechanical flywheel presses with clutch and brake control, mechanical transfer rails, electronic transfer rails, or hydraulic presses for die tryout operations, we can help. We have experience in re-fitting press lines with the latest controls including blanking line systems with coil feeders, straighteners, and feed to length controls. Our expertise includes main motor flywheel drives all the way to press to press automation systems.
Recently, ONYX has been performing a number of safety upgrades on existing press lines. We offer a quick change alternative to changing out existing safety systems which will satisfy newer safety standards while ensuring minimum or no downtime of your existing press lines.
Destack feeders and automatic storage and retrieval systems are also systems where we have greatly improved the process. There is not a single system in a stamping plant that ONYX Engineering has not had experience in designing, building, and implementing solutions for.
Markets Served
Aerospace
Agricultural
Appliance
Automotive After Market
Automotive Tier 1
Automotive Tier 2
Consumer
Defense
Furniture
Hardware
HVAC
Industrial
Lawn & Garden
Off Highway
Telecommunications
Transportation
Products
Automation Equipment or Services
Robots and Automation
Software Supplier
Stamping Presses
---