Member Profile
Absolent Americas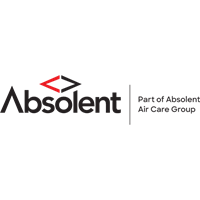 6541 Meridien Dr Ste 125
Raleigh, NC 27616-3211
United States
Map Location
Facility Size: 0 sq.ft.
Employees: 1-49
NEW MEMBER
PMA Member Since: 2022


Clean air in production environments
Absolent Air Care Group is a global group that develops solutions for cleaning process air in a wide range of industries. Their air cleaning solutions help production companies provide clean and fresh air to their employees, reduce energy costs and increase the productivity.
Absolent Air Care Group's North American brand offering consists of Absolent, Aerofil, Avani, Diversitech and Quatro. Each brand has its own character and functions as an independententity in its own field.
Customer segments
Their air cleaning solutions are used to separate air pollutants in a wide range of industries including the aerospace, automotive, chemical, electronics, pharmaceutical, woodworking and food industries as well as in power generation and dental laboratories. The Group's end customers include many world-leading companies, such as Bosch, Boeing, Caterpillar, Rolls Royce, Scania, SKF, Sandvik Material Technology, Volvo Cars and Volvo Trucks.
Applications
The Group's solutions are used to clean process air from various types of particles and gases. Typical sources of particulate emissions and gases are manufacturing processes such as milling, turning, rolling, hardening, die casting, welding, laser cutting, grinding, additive manufacturing, frying, roasting and grilling.
Technologies
Absolent Air Care Group has a broad portfolio of filtration technologies to meet our customers' needs with the most suitable and qualitative air cleaning solution. The product portfolio covers the majority of all technology platforms for particle and gas filtration. This is relatively unique in the industry and further contributes to the knowledge of the technology platforms' strengths and weaknesses and how they complement each other in different application areas.
---