Member Profile
Frost Brown Todd LLP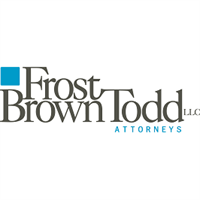 301 E 4th St Ste 3300
Cincinnati, OH 45202-4257
United States
Map Location
Facility Size: 0 sq.ft.
Employees:
BRONZE MEMBER
PMA Member Since: 2020


Our Cincinnati office opened in 1919 with only two attorneys but is now one of the two largest law firms in Greater Cincinnati. The Cincinnati office is known for its deep bench and thought leadership in several substantive areas of the law, from labor and employment, intellectual property, and environmental law to commercial litigation, real estate, and government services. We advise the CEOs of publicly traded blue chip companies as well as 20-something startup entrepreneurs and everyone in between. Industry experience, above all, remains the hallmark of our Cincy team. With more company headquarters per capita than New York and Los Angeles, we've developed strong relationships with leading companies across the manufacturing, energy, tech, healthcare, banking and hospitality sectors.
---