Member Profile
Chase Cooling Systems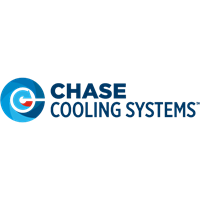 370 Meadowlands Blvd
Washington, PA 15301-8905
United States
Map Location
Phone: (724)746-7066
Fax: (724)746-8500
Website:
www.chasechillers.com
Facility Size: 0 sq.ft.
Employees: 50-99
SILVER MEMBER
PMA Member Since: 2017


As a provider of quality cooling systems, Chase Cooling Systems sells both packaged process chillers as well as individual cooling accessories. Our industry experts will work with you to design a cooling system specific to your process needs. We have a variety of product lines available, ranging in size from 0.5 ton to over 350 tons. Both water-cooled and air-cooled industrial chillers are offered as well as materials such as pump skids, glycol, filters, and strainers.
Markets Served
Aerospace
Agricultural Equipment
Appliance
Defense
Furniture
Commercial HVAC
Industrial
Medical
Telecommunications
Products
Equipment
Machinery
---