Member Profile
Frost Brown Todd LLP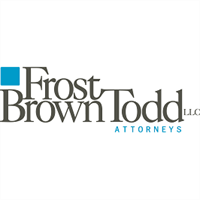 500 Virginia St E Ste 1100
Charleston, WV 25301-2151
United States
Map Location
Facility Size: 0 sq.ft.
Employees:
BRONZE MEMBER
PMA Member Since: 2020


Established in 2007, Frost Brown Todd's Charleston office is located in the transportation, retail, cultural and telecommunications hub of the state. We have strong ties to every major industry in the region, from health care and manufacturing to energy, insurance, and industrial hemp production. Our Charleston team excels in the areas of commercial litigation, business and corporate law, real estate and project finance, health care and environmental law. We also work with state legislators and business leaders to develop new laws and initiatives to spur economic growth.
---