Member Profile
Frost Brown Todd LLC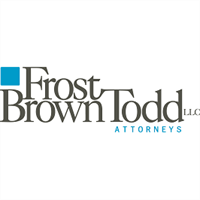 201 N Illinois St Ste 1900
Indianapolis, IN 46204-4236
United States
Map Location
Facility Size: 0 sq.ft.
Employees:
BRONZE MEMBER
PMA Member Since: 2020


Led by Member-in-Charge Heather Wilson, our Indianapolis team is distinguished for its depth in the areas of labor and employment, public finance, environmental regulation, real estate, intellectual property, product tort and insurance litigation. We are also active supporters of the firm's diversity and inclusion efforts. We work hard to maintain a welcoming, supportive and vibrant workplace where everyone has equal opportunity to succeed.
---