Member Profile
Frost Brown Todd LLP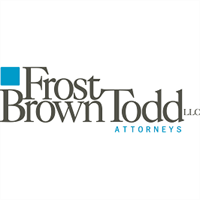 4400 Post Oak Pkwy Ste 2850
Houston, TX 77027-3453
United States
Map Location
Facility Size: 0 sq.ft.
Employees:
BRONZE MEMBER
PMA Member Since: 2021


Our Houston team was carefully put together to hit the ground running in this unique market. It is a diverse group with an established track record of successfully handling complex legal issues for a wide range of industries, from energy, oil and gas, real estate, and technology to health care, construction, and manufacturing. Our core group of seasoned trial lawyers and skilled transaction counsel, virtually all of whom have spent their entire careers in Houston, represent public and private companies, private equity groups, small businesses and entrepreneurs alike.
While offering the resources and reach of a full-service law firm, our Houston-based team is primed to counsel clients on complex legal matters ranging from mergers and acquisitions, tax, securities and financing to bankruptcy, labor and employment, and intellectual property. Further, our skilled trial team stands ready to immediately take on any high-stakes litigation.

---