Member Profile
Phoenix Metals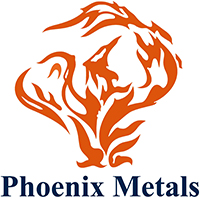 12420 Means Ct
Charlotte, NC 28278-7861
United States
Map Location
Facility Size: 0 sq.ft.
Employees:
BRONZE MEMBER
PMA Member Since: 2021


Phoenix Metals, a subsidiary of Reliance Steel & Aluminum Co., creates a bridge between primary metal producers and consumers. This enables us to custom fit orders making us a one stop depot for all of your metal service needs. Phoenix Metals is also happy to process custom orders to fit your exacting needs using our state-of-the-art processing equipment.
Markets Served
Agricultural Equipment
Appliance
Automotive After Market
Communication Hardware
Computer
Electronics
Furniture
Commercial HVAC
Industrial
Lawn & Garden
Marine
Medical
Off Highway
Telecommunications
Transportation
Products
Steel and other Materials
Materials
Aluminum
Copper
Stainless Steel
---