Member Profile
Collin College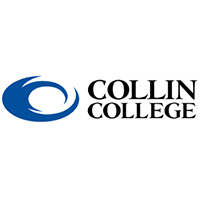 2550 Bending Branch Way
Allen, TX 75013
United States
Map Location
Facility Size: 0 sq.ft.
Employees:
BRONZE MEMBER
PMA Member Since: 2022


In collaboration with workforce leadership and career coach partners, Sean Sweeden develops community outreach, cultivates community-based organization partnerships and student recruitment activities. He also provides career counseling and maintains up-to-date labor market information data while assisting in career placement and tracking student success in workforce programs.
His career with Collin College began as a veteran resource specialist, serving as a first line of contact to assist veteran students with applications for VA education benefits.
Prior to joining Collin College in 2018, Sean worked with the Texas Veterans Commission as a veterans career advisor, collaborating with the Department of Labor (DOL) Office of Apprenticeship, Office of Federal Contract Compliance Program (OFCCP), DOL Veterans Employment & Training Service (VETS) and the U.S. Department of Agriculture (USDA).
Sean served as a non-commissioned officer in the United States Marine Corps from 1983-1988, receiving numerous awards, including meritorious promotion to Corporal, service commendation and Honorable Discharge.
---