Member Profile
Laser Hard, Inc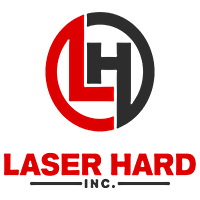 2766 3 Mile Rd
Grand Rapids, MI 49534
United States
Map Location
Facility Size: 0 sq.ft.
Employees:
NEW MEMBER
PMA Member Since: 2022


Laser Hard, Inc. offers the latest technology in laser heat treating. Due to the temperature control of our laser, the heat can be applied precisely to the desired area, which makes it possible to achieve exactly the required degree of hardness, without material distortion of the surrounding areas, saving time and money on finish machining. Laser Hard is a partnership between Peters' Heat Treating, Inc. and Phoenix Laser Solutions, who have a depth of knowledge in both heat treating and laser technology, respectively. Laser Hard has locations in both Meadville, Pennsylvania "Tool City USA" and Grand Rapids, Michigan.
Certifications
ISO 9001:2015
Markets Served
Aerospace
Agricultural
Appliance
Automotive After Market
Automotive Tier 1
Automotive Tier 2
Communication Hardware
Computer
Consumer
Defense
Electronics
Furniture
Hardware
HVAC
Industrial
Lawn & Garden
Marine
Medical
Off Highway
Telecommunications
Transportation
---