PMA Southeast District DIFCO Plant Tour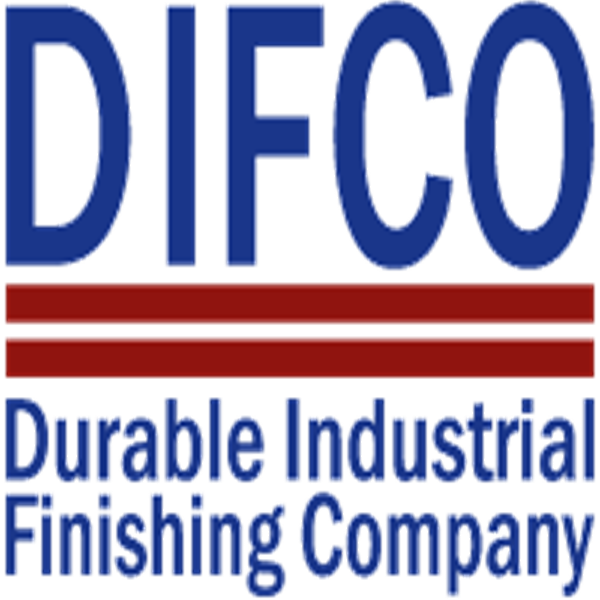 Thursday, December 7, 2023
Tucker, GA
Southeast District: Durable Industrial Finishing Co. (DIFCO) Plant Tour
Thursday, December 7, 2023
Tucker, GA
Join us on Thursday, December 7 for our last event of the year at Durable Industrial Finishing Co. (DIFCO) located in Tucker, GA. Learn from PMA Southeast District officer, Terry Windham, as he presents on metal finishing. Additionally, enjoy a guided tour of the 65,000 square foot facility.

The tour will include a brief overview of the finishing process, how it works, and why metal finishing is used. Tours will be guided by Terry Windham, CEF (certified electro finisher by the NASF), who has 40 years of metal finishing experience, 35+ with DIFCO, and is DIFCO's technical sales manager.
This event includes a presentation, lunch, and a plant tour.

Registration is limited to the first 20 attendees.
About DIFCO:
Durable Industrial Finishing Co., DIFCO (originally founded as Dixie Industrial Finishing Co.), is a family-owned metal finishing job shop located in Tucker, GA. In business since 1960, DIFCO provides metal finishing services to various industries, including the fastener, lawn and garden, heavy equipment, construction, electrical, and material handling industries, as well as others. Their finishes include zinc and electroless nickel plating, manganese and zinc phosphate, chromate conversion on aluminum and passivation of stainless steel, and zinc-flake coatings (licensed Geomet applicator). While touring the facility, you will see both manual and automatic plating machines, all built and programmed in-house. DIFCO's machines include state of the art touch screen controls, laser guidance, automated chemical additions, and fiber optic tracking. On some of their lines, DIFCO has the capability to run parts up to 12' long and 5' high. The company currently employs approximately 75 employees.
Date:
Thursday, December 7, 2023
Agenda:
10:00 a.m. – 11:00 a.m. Registration/Networking
11:00 a.m. – 12:00 p.m. Lunch/Networking
12:00 p.m. – 1:00 p.m. Presentation: Terry Windham
1:00 p.m. – 2:00 p.m. DIFCO Plant Tour
2:30 p.m. Adjourn
Location:
Registration Information:
Registration is limited to the first 20 attendees.
Registration includes a presentation, lunch, and a plant tour.
Tour guests must wear closed-toe shoes; no flip-flops or sandals are permitted on the tour.
DIFCO reserves the right to review the list of tour registrants and deny any individual or company access to the manufacturing areas due to a competitive situation.
For moreinformation, please contact Abby Lee. To register over the phone, contact Erin Peterman at 216-901-8800 x 116.
NOTICE:
In order to avoid a known bug found with the Chrome browser, please use the latest version of Microsoft Edge or FireFox when registering.
If you are not attending, but need to register others.