Stamping Higher-Strength Steels Seminar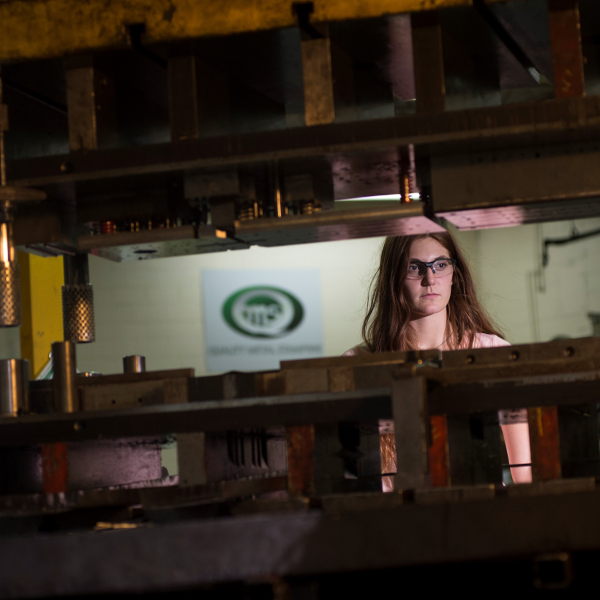 Wednesday, September 12, 2018 - Thursday, September 13, 2018
Nashville, TN
EVENT DETAILS
Key topics – You need to understand these topics when dealing with higher-strength steels.
Understand the origin and effect of elastic and plastic stress (force) and strain (deformation)
See the effect that different mechanical properties have on different forming modes
Study corrective measures for springback, dimensional variation, heat and friction that increase as yield strength increases
Select the proper pressroom equipment
Die-design guidelines and pitfalls to avoid
Special process considerations for correcting coil defects and managing springback
Applying the science of lubrication to your advantage
Using data to drive lubricant decisions
Tool steel and surface coating technologies
Who Should Attend
Product design engineers
Process design engineers
Tool tryout personnel
Prototype shop personnel
Tooling personnel
Part designers
Steel buyers
Die designers and makers and development engineers
Process improvement teams
Metallurgists
Quality control personnel
Production personnel
Management
OEMs
Steel suppliers
Thank You to Our Sponsor
Featured Presenters
Pete Ulintz, Director of Training and Workforce Development, Precision Metalforming Association
Danny Schaeffler, President, Engineering Quality Solutions, Inc.
Jeff Jeffery, President, IRMCO
Tom Brockie, Regional Sales Manager, Coe Press
Hunter Coe, CEO, Coe Press

AGENDA
Wednesday, September 12, 2018
7:30 a.m. Breakfast
8:00 a.m. Presentations
12:00 p.m. Lunch
1:00 p.m. Presentations
4:30 p.m. Adjourn
5:00 p.m. – 6:00 p.m. Reception with presenters
Thursday, September 13, 2018
7:30 a.m. Breakfast
8:00 a.m. Presentations
11:30 a.m. Lunch
12:15 p.m. Presentations
2:30 p.m. Adjourn
Note: Breakfast, lunch and reception are included with your registration.
In addition, the PMA Tennessee District will be holding its 3rd Annual Mfg/Suppliers Night September 13. Stop in after the conclusion of the seminar to meet with suppliers from all over the region. Learn more here.
SEMINAR LOCATION AND HOTEL ACCOMMODATIONS
Nashville Airport Marriott
600 Marriott Drive
Nashville, TN 37214
615-889-9300
Reserve your room online or call the Marriott reservations at 800-228-9290 or 615-889-9300 to make a room reservation. Reference PMA Higher-Strength Steels to receive the room block rate of $169 (plus tax). PMA rate is available through 5:00 PM August 21, 2018. Reservations made after this date are subject to availability at the hotel's prevailing rates. Hotel offers, self-parking ($8 fee) and complimentary shuttle service to and from the Nashville International Airport.
REGISTRATION INFORMATION
Register early by August 24, 2018 and save $100!
$499 PMA member
$699 Nonmember
After August 24, 2018
$599 PMA member
$799 Nonmember
Breakfast, lunch and reception are included with registration.
For more information or to register by phone, please contact Marianne Sichi at 216-901-8800 ext. 150.
Please let us know if you require any special arrangements or accommodations. PMA reserves the right to amend the program should circumstances warrant such action. In the event of course cancellation, PMA will notify you within seven days of the program date, and will refund registration fees. Liability for course cancellation is specifically limited to the amount of registration fees and excludes any incidental or consequential damages. Individual cancellations must be made in writing. Registration fees are nonrefundable for cancellations received less than seven days prior to the program. Substitutions are welcome at any time.