Wisconsin District: Executive Roundtable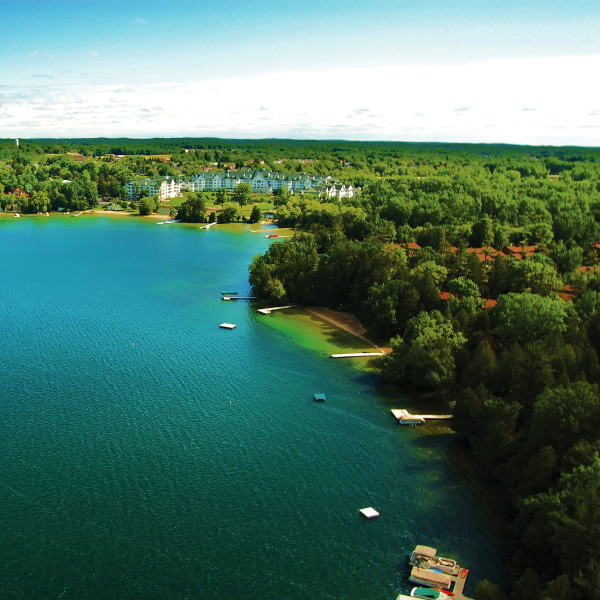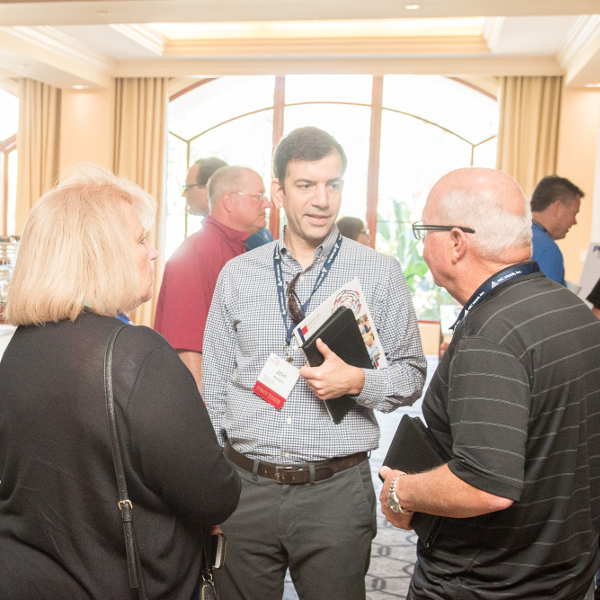 Wednesday, May 2, 2018
Elkhart Lake, WI
EVENT DETAILS
Join fellow Wisconsin manufacturing executives on Wednesday, May 2 to network and hear from three esteemed speakers. The roundtable event will focus on industry topics and current political events such as the recent tariffs being placed on steel and aluminum imports by the federal government. Omar will discuss our game plan for pushing back against them and what we can expect during the coming months.
PMA's lobbyist in D.C., Omar Nashashibi, will give an update on national issues such as:
Recent tax law
Trade agreements
2018 midterms
Steel and aluminum tariffs
Congressman Glenn Grothman also will touch base on national politics as well as focus on local Wisconsin politics, while Bill Hickey will discuss specific industry challenges and topics.
This event is an ideal way for Wisconsin executives to network, share best practices and get updated on issues directly affecting our industry.
Speakers
Bill Hickey, President, Lapham-Hickey Steel Corp.

Bill Hickey has been employed by Lapham-Hickey Steel Corp. since 1975, serving as president since 1980. He currently holds the position of chairman as the management structure transitions to the fourth generation of the Hickey family. During Bill's employment years, he has been active in the MSCI, holding chapter and national leadership positions in that organization. He currently is a member of the Chairman's Emeritus Council. Bill was appointed to ITAC-12, an advisory committee to the Department of Commerce and the United States Trade Representative, and held the position of chairman of the committee for four years. He remains an active member. Bill also is a trustee for the PMA Educational Foundation, and the current chairman of the Illinois Manufacturers' Association. Bill was named 2012 Service Center Executive of the Year by Metal Center News, and was the 2014 recipient of the Richard L. Duchossuis Alumni Award for Integrity and Values from Morgan Park Academy.
Glenn Grothman, Congressman, Wisconsin's 6th District

Glenn Grothman is the congressman for Wisconsin's 6th Congressional District. He is currently serving his second term in Congress, having been elected in 2014. Grothman serves on the House Budget, Education and the Workforce, and Oversight and Government Reform Committees. Grothman's time in office has been marked by his passionate advocacy for manufacturing, tax reform, welfare reform, education reform, immigration reform and pro-life causes.
Before serving in Congress, Grothman served as the Assistant Majority Leader in the Wisconsin State Senate where he worked for economic growth legislation and tax reform. Prior to his election to the state senate, Grothman served as a representative to the Wisconsin State Assembly from 1993 through 2003. He was also a practicing attorney in the areas of estate planning and probate and worked as a tax preparer. Grothman earned a Bachelor of Business Administration degree in accounting and Juris Doctor from the University of Wisconsin - Madison. He graduated from Homestead High School in his home town of Thiensville, Wisconsin.
Omar Nashashibi, Founding Partner, The Franklin Partnership, LLP

Omar Nashashibi is a founding partner of The Franklin Partnership, LLP, the bipartisan Washington, D.C.-based government relations firm that represents PMA's interests before Congress and the Administration.
Omar has nearly 20 years of experience working with policymakers, politicians and the media. Prior to The Franklin Partnership, Omar worked for the Office of Management and Budget. Earlier in his career, he served as a research assistant at the Institute for Public Accuracy, promoting policy to the media. In 1995, he began his career in Washington, D.C. covering congressional and agency hearings for a nationwide nonprofit publication.
TIME
9:30 a.m. – 2:30 p.m.
LOCATION
The Osthoff Resort
101 Osthoff Ave.
Elkhart Lake, WI 53020
REGISTRATION INFORMATION
$75 PMA member
$90 Nonmember
Registration deadline is April 26.
Please make sure to select your meal choice when registering.
Chicken Cacciatore - Chicken Breast Braised in a Rustic-Style Tomato Sauce with Sweet Bell Peppers, Onions, Garlic and Capers, Served with Creamy Black Pepper-Parmesan Polenta
Almond Crusted Walleye - Lightly Coated in Almond and Panko, Pan-Seared, Served with Rice Pilaf and Lemon Caper Butter Sauce
Grilled 5-oz Tenderloin Filet - Seasoned with Sea Salt and Fresh-Cracked Pepper and Grilled, Served with Caramelized Onion-Potato Gratin and Classic Bordelaise
For more information, please contact Amanda Dahms. To register over the phone, please contact Cindy Minn at 216-901-8800.