Transfer Automation Webinar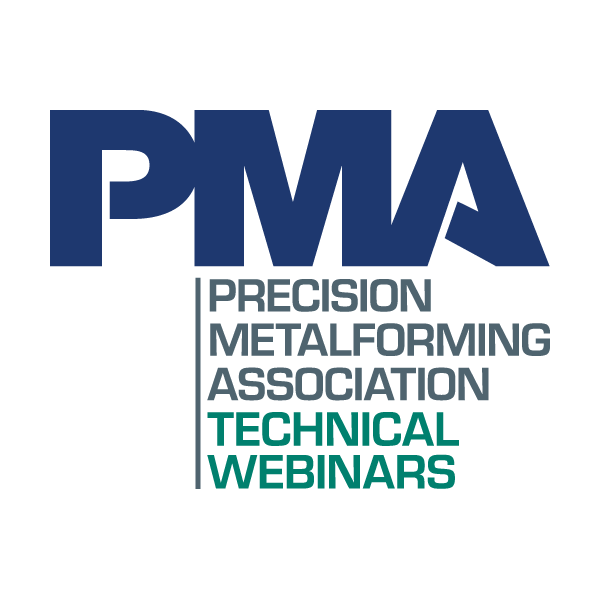 Thursday, November 17, 2022
Webinar | 12:00 - 3:30 p.m. ET
This multi-speaker webinar will highlight transfer-process capabilities and tooling technology, and how transfer systems are used to increase production efficiency.
Topics covered:
Transfer System Technologies
2 axis, 3 axis
Die mounted, plate mounted, press mounted
Mechanical, pneumatic, servo motor, linear motor, combination
Compact In-Die Mounted Transfers
Selection criteria
Advantages/limitations
Real-world examples
ROI example
Simulation Technology
Press and transfer system motion optimization
Part positioning considerations/optimization
Establishing a "process recipe"
PRESENTERS
Corey Chamberlain, Owner/Developer, T-SIM Solutions

Corey Chamberlain has worked in the metal stamping industry for 32 years. His career path has taken him from sweeping floors, to CNC programming and operation, to die design, build and tryout. During the last 19 years his focus has been developing software and consulting with companies to improve their efficiency. He's responsible for the creation of the 3-D Power Catalog and Template System used throughout the industry to automate tooling design. During his career, he has worked with companies ranging from small build shops to Tier One suppliers and OEMs. As the lead developer of T-SIM Simulation Software, Corey has spent in excess of 20,000 hours researching and developing methods to increase productivity in manufacturing. Much of his time has been spent on the floor in stamping plants optimizing tri-axis, crossbar and press-to-press transfer systems. Corey is a member of the Kent Career Technical Center's advisory committee for precision machining, and has a passion for encouraging young adults to consider a career in the metalforming industry.
Bob Gunst, President, Jacar Systems

Bob Gunst has been helping the sheet metal-stamping industry make money with progressive and transfer dies for the past 38 years. He serves as a Subject Matter Expert (SME) for in-die transfer and sheet metal processing. Bob has held principal roles in several sheet metal part transfer automation companies and tool and die shops.
Paul Stirrett, VP of Sales and Marketing, Linear Transfer Automation

Paul Stirrett, vice president of sales and marketing for Linear Transfer Automation, has been with the company for 20 years, during which he has written and spoken extensively on servo transfer technology, press-to-press automation and de-stack blank-feed systems. Paul's experience has been primarily in the automotive sector at the OEM and tier levels, but he also has been involved in many unique non-automotive stamping projects.
REGISTRATION INFORMATION
PMA Members: $99
Nonmembers: $199
NOTE: Attendees will receive an email from "Webinar Admin" with the login information.
Registrants will receive a link to the presentation recording after the webinar.
To register over the phone, please contact Marianne Sichi at 216-901-8800 ext. 150.
Sponsored by