Upcoming Events
What's Next?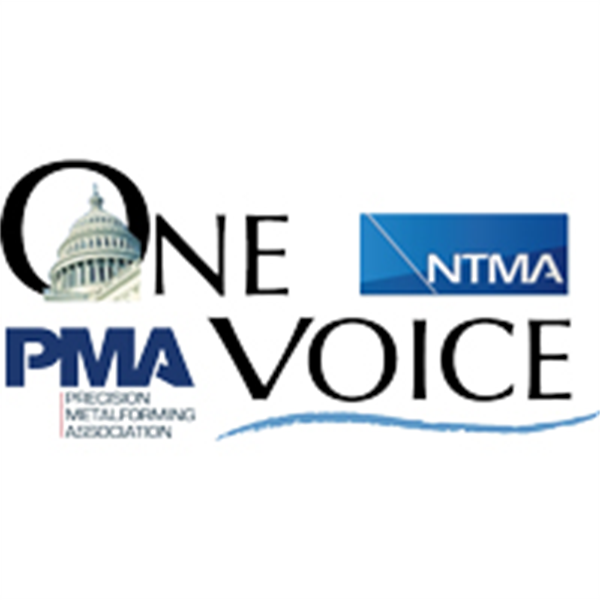 One Voice in Washington: Public Policy Update
FRI, JUN 2 2023
Webinar | 12:00-12:30 p.m. ET
Join PMA and NTMA's Washington-based One Voice advocacy team for an overview of the latest government actions and public policy updates affecting the industry.
---
Upcoming Events
Don't miss these upcoming events!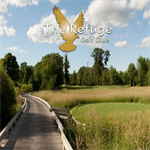 Twin Cities Annual Golf Outing
MON, JUN 5 2023
Oak Grove, MN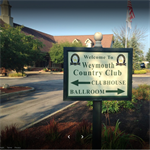 PMA Cleveland Annual Golf Outing
MON, JUN 5 2023
Medina, OH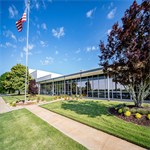 Southeast District: Spartanburg Steel Plant Tour and Press Maintenance and Safety Presentation
THU, JUN 8 2023
Spartanburg, SC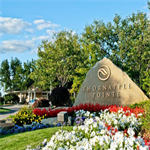 PMA West Michigan Annual Golf Outing
MON, JUN 12 2023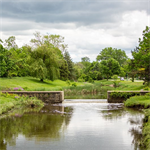 PMA Chicago 30th Annual Golf Outing
THU, JUN 15 2023
Woodridge, IL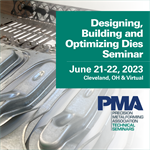 Designing, Building and Optimizing Progressive Dies Seminar
WED, JUN 21 2023 - THU, JUN 22 2023
Cleveland, OH & Virtual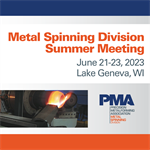 Metal Spinning Division June 2023 Meeting
WED, JUN 21 2023 - FRI, JUN 23 2023
Lake Geneva, WI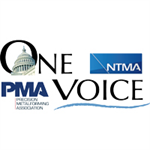 One Voice in Washington: Public Policy Update
FRI, JUN 30 2023
Webinar | 12:00-12:30 p.m. ET
MetalForming LIVE Part One 2023
TUE, JUL 11 2023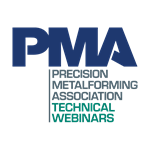 Maximizing the Performance of High-Speed Stamping
THU, JUL 13 2023
Webinar | 12:00 - 3:30 p.m. ET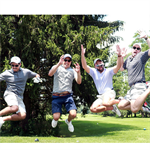 Southern New England District: Annual PMA/CTMA Golf Outing
FRI, JUL 14 2023
Farmington, CT
MetalForming LIVE Part Two 2023
TUE, JUL 18 2023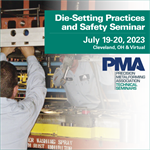 Die-Setting Practices and Safety Seminar
WED, JUL 19 2023 - THU, JUL 20 2023
Cleveland, OH & Virtual
MetalForming LIVE Part Three 2023
TUE, JUL 25 2023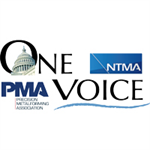 One Voice in Washington: Public Policy Update
FRI, JUL 28 2023
Webinar | 12:00-12:30 p.m. ET
MDA | Class 13 | Session 1
MON, JUL 31 2023 - WED, AUG 2 2023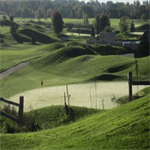 PMA Wisconsin Annual Golf Outing
THU, AUG 10 2023
Sussex, WI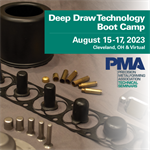 Deep Draw Technology Boot Camp
TUE, AUG 15 2023 - THU, AUG 17 2023
Cleveland, OH & Virtual
PMA Tennessee: Press Maintenance and Safety Presentation
THU, AUG 17 2023
Antioch, TN
PMA Indiana: Third Annual Indiana Manufcaturing Suppliers Expo
THU, AUG 17 2023
Indianapolis, IN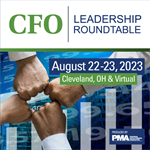 CFO Roundtable 2023
TUE, AUG 22 2023 - WED, AUG 23 2023
Cleveland, OH & Virtual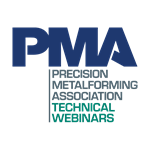 Introduction to Metal Stamping Processes Webinar
TUE, AUG 22 2023
Webinar | 1:00 - 3:00 p.m. ET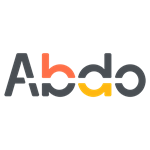 PMA Twin Cities: Cybersecurity Presentation with Abdo Solutions
THU, AUG 24 2023
Fridley, MN
PMA Tennessee: Resistance Welding Seminar and Process Demonstration by T.J. Snow Company
THU, AUG 24 2023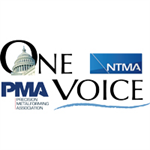 One Voice in Washington: Public Policy Update
FRI, AUG 25 2023
Webinar | 12:00-12:30 p.m. ET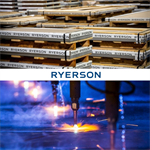 PMA TWin Cities: Ryerson Plant Tour
THU, SEP 7 2023
Plymouth, MN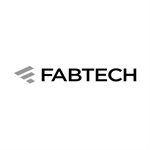 FABTECH
MON, SEP 11 2023 - FRI, SEP 15 2023
Chicago, IL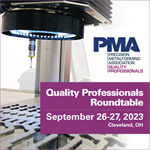 Quality Roundtable 2023
TUE, SEP 26 2023 - WED, SEP 27 2023
Cleveland, OH & Virtual
Industry 4.0 Experience
TUE, OCT 3 2023 - WED, OCT 4 2023
Nashville, TN
PMA West Michigan Town Hall
TUE, OCT 3 2023
Hudsonville, MI
Stamping Higher-Strength Steels Seminar
WED, OCT 11 2023 - THU, OCT 12 2023
Cleveland, OH & Virtual
MDA | Class 13 | Session 2
MON, OCT 23 2023 - WED, OCT 25 2023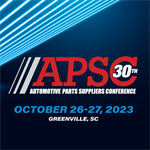 Automotive Parts Suppliers Conference 2023
THU, OCT 26 2023 - FRI, OCT 27 2023
Greenville, SC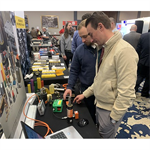 PMA West Michigan Annual Suppliers Expo
THU, NOV 2 2023
Hudsonville, MI
Die Maintenance and Troubleshooting Seminar
WED, NOV 8 2023 - THU, NOV 9 2023
Cleveland, OH & Virtual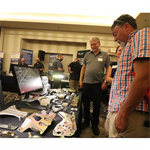 PMA Tennessee District: 8th Annual MFG/Suppliers Night
THU, NOV 16 2023
Nashville, TN
Hot Stamping Experience 2023
WED, NOV 29 2023 - THU, NOV 30 2023
Holland, MI
Steel, Aluminum and Stainless Steel: How Metal Properties Influence Formability Seminar
TUE, DEC 12 2023 - WED, DEC 13 2023
Cleveland, OH & Virtual
Metal Stamping Technology Conference
MON, JAN 22 2024 - WED, JAN 24 2024
Nashville, TN
Forming Our Future 2024
WED, MAR 6 2024 - SAT, MAR 9 2024
Orlando, FL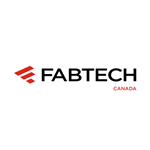 FABTECH Canada
TUE, JUN 11 2024 - FRI, JUN 14 2024
Toronto, ON
21st ICOSPA International Congress
WED, OCT 23 2024 - FRI, OCT 25 2024
Osaka, Japan