Member Profile
King International (A King Group Company)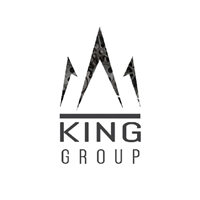 Village Kanech, G.T. Road, Sahnewal
Punjab
Ludhiana, 141120
India
Map Location
Phone: 91 8837864491
Website:
www.kinggroup.in
Facility Size: 605,000 sq.ft.
Employees: 500+
NEW MEMBER
PMA Member Since: 2021


King International, India is an ISO 9001/ TS16949 certified company involved in Contract manufacturing of Stamped, Forged, CNC Turned, Robotic Welded & Thread rolled parts in Stainless Steel & Alloy Steel for USA based companies. We have a track record of 30 years in USA with customers like Fastenal, Kubota, Blount International, etc. Our team of 1200 employees & export experience to 80+ countries ensure High-quality products at competitive prices & your reliable partner in Asia.
For more information visit www.kinggroup.in Or contact Joe Goel at +91-883-786-4491 or goel@kinggroup.in.""
In-House Capabilities
Assembly
Blanking
Deep Drawing
Heat Treating
Machining
Custom Packaging
Polishing
Press Brake Forming
Prototyping
Rollforming
Slitting
Waterjet Cutting
Welding
Certifications
IAFT16949:2016
ISO 9001:2015
Markets Served
Aerospace
Agricultural Equipment
Appliance
Automotive After Market
Automotive Tier 1
Automotive Tier 2
Communication Hardware
Computer
Defense
Electronics
Furniture
Commercial/ Industrial Hardware
Commercial HVAC
Industrial
Lawn & Garden
Marine
Medical
Off Highway
Telecommunications
Transportation
Materials
Aluminum
Nickel Based Alloys
Stainless Steel
---