PMA Southeast District Ulbrich Stainless Steels and Special Metals 100th Anniversary Tour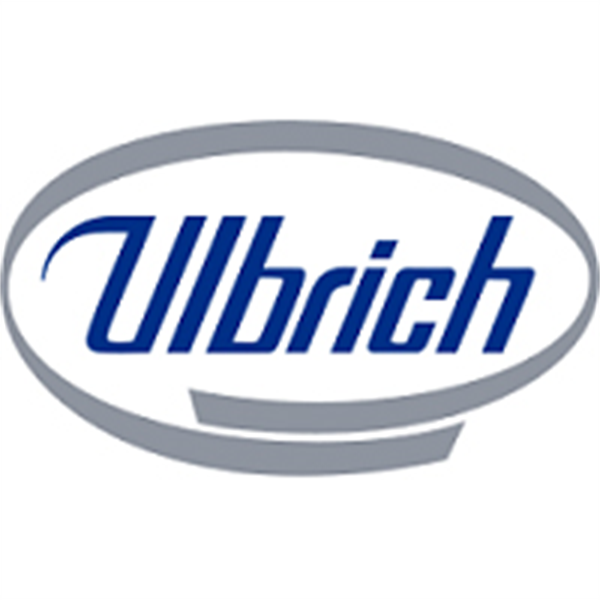 Wednesday, October 25, 2023
Registration is Closed.
The PMA Southeast District is excited to invite you to join us on Wednesday, October 25 at Ulbrich Specialty Wire Products, Westminster, SC, for a plant tour and open house in celebration of the company's 100th anniversary. This event is at no charge, for PMA members only, and limited to the first 50 registrants.
What you will see:
During the tour, you will see rolling, drawing, annealing, straightening and precision winding of a variety of round, flat and square wire products. Ulbrich's "focus factory" (factory within a factory) dedicates managers and engineers along with state-of-the-art equipment to produce and manage industry-specific requirements. The Westminster facility is a part of the Ulbrich Wire Group, which custom engineers precision wire products including: fine wire, round wire, flat wire, plated wire, shaped wire profiles and PV ribbon products.
DATE
Wednesday, October 25, 2023
AGENDA
• 2:30 p.m. – 3:00 p.m. – Check-in and Networking
• 3:00 p.m. – 3:20 p.m. – Opening Remarks
• 3:30 p.m. – 5:00 p.m. – Plant Tour and Open House
• 5:00 p.m. – Adjourn
LOCATION
Ulbrich Specialty Wire Products
692 Plant Rd.
Westminster, SC 29693
Please note: Transportation is not provided to/from Ulbrich. Attendees will meet directly at Ulbrich Specialty Wire Products.

REGISTRATION INFORMATION
PMA Members Only – FREE
Please note: Ulbrich reserves the right to review the list of tour registrants and deny any individual or company access to the manufacturing areas due to a competitive situation.
Combine it with the PMA Automotive Parts Suppliers Conference (APSC)
The Ulbrich 100th Anniversary Tour is a perfect complement to attending PMA's Automotive Parts Suppliers Conference, taking place October 26-27, in Greenville, less than an hour from Ulbrich's Westminster facility.
APSC 2023 provides two days of educational sessions, networking and discussions on the latest advancements, outlook for the industry and the new technologies causing disruptions. More than 200 attendees are expected, with optional activities including the BMW Driving Experience. Check out the event website for the full schedule, speaker lineup and registration information.
About Ulbrich Stainless Steels & Special Metals

A Timeline of Ulbrich's History
Ulbrich Stainless Steels & Special Metals, Inc., began in 1924 when Fred Ulbrich Sr. started a scrap metal reselling business in Wallingford, CT, and soon began manufacturing cutlery, and during World War II, was awarded a contract to supply stainless steel knives for the U.S. Army's mess kits.
Soon after World War II, the growth of the aircraft industry created a demand for high-performance metals. Ulbrich went on to supply metal for such varied aerospace applications as the B-1 Bomber, jet fighters and the Space Shuttle. As its customers began expanding their horizons, Ulbrich added other specialty alloys such as nickel and nickel alloys, cobalt alloys, and titanium and titanium alloys.
In the 1960s, Ulbrich expanded a national distribution network. Ulbrich of Illinois, located in Alsip, was Ulbrich's first stainless steel strip service center. It was followed by Ulbrich of Georgia and Ulbrich of California, which allowed Ulbrich to better service regional markets. During this time, Fred Sr.'s sons, Fred Ulbrich Jr. and Richard Ulbrich, took control of the business.
As the need for exceedingly narrow widths in precision strip orders continued to grow, Ulbrich developed a new product line and the Ulbrich Shaped Wire Division (USW), located in North Haven, CT, was born.
Today, Ulbrich Stainless Steels & Special Metals, Inc. is a fourth-generation family-owned and operated business with 11 locations in five countries. CEO Chris Ulbrich, son of the late Fred Ulbrich Jr., now leads a global workforce of more than 700 employees who still hold true the values in which the company was founded on in 1924: a never-ending commitment to quality, innovation and customer service.
For more information and to register over the phone, contact Erin Peterman at 216-901-8800 x116.